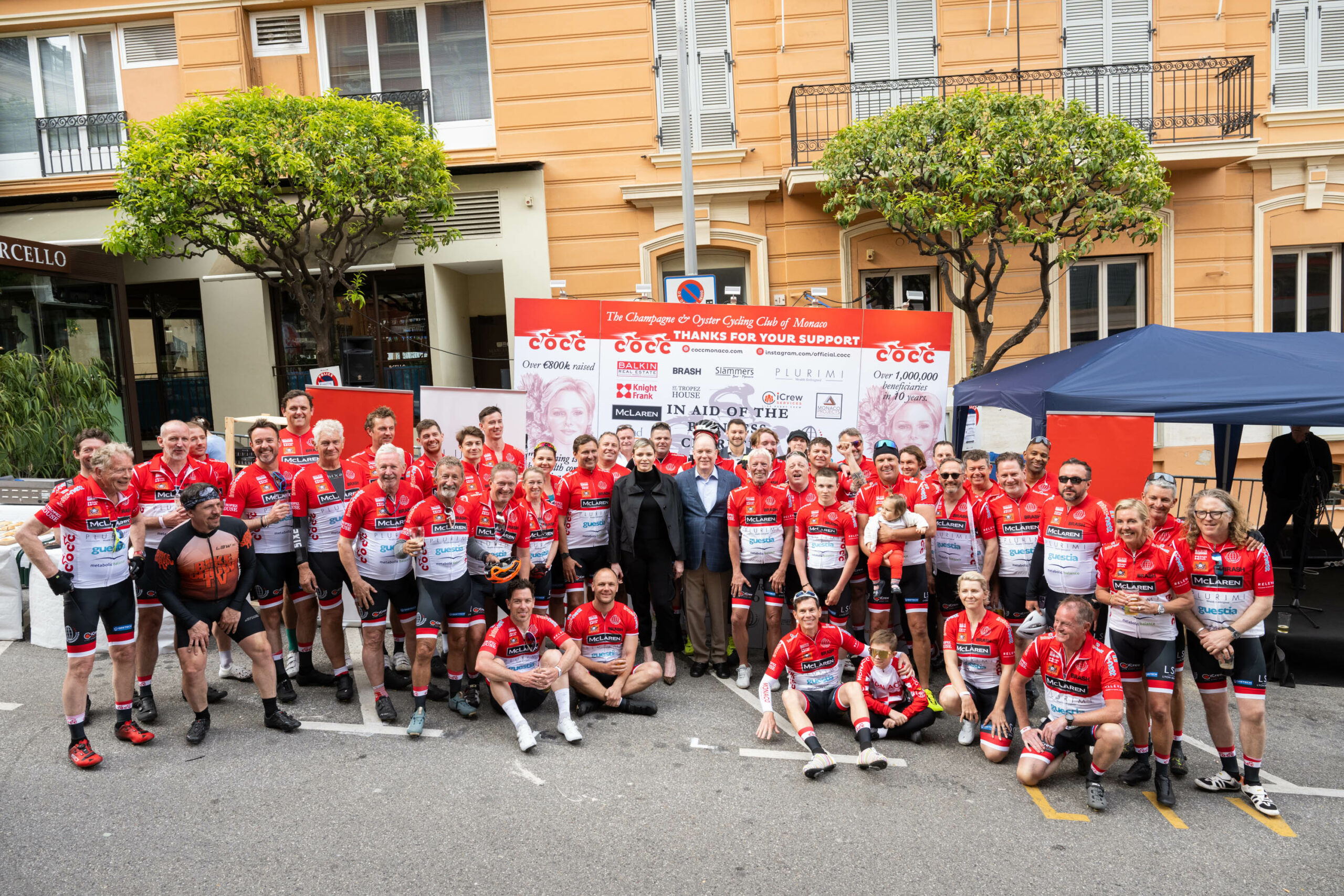 Événement
- Published on 27 April 2023
9th edition of the Champagne & Oyster Cycling Club of Monaco
On Sunday, April 23rd, the annual Champagne and Oyster Cycling Club (COCC) charity ride was held after a 3-year absence.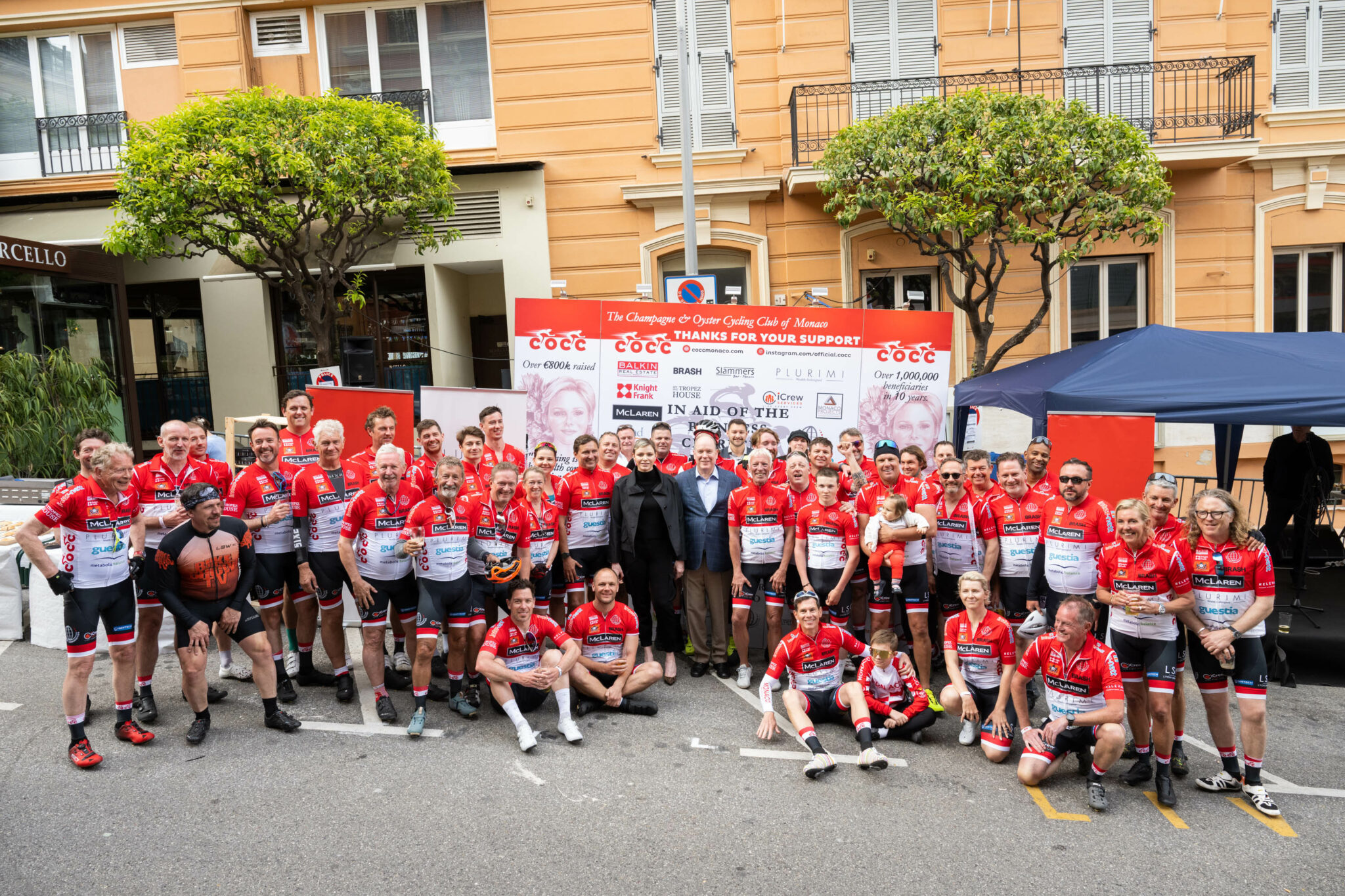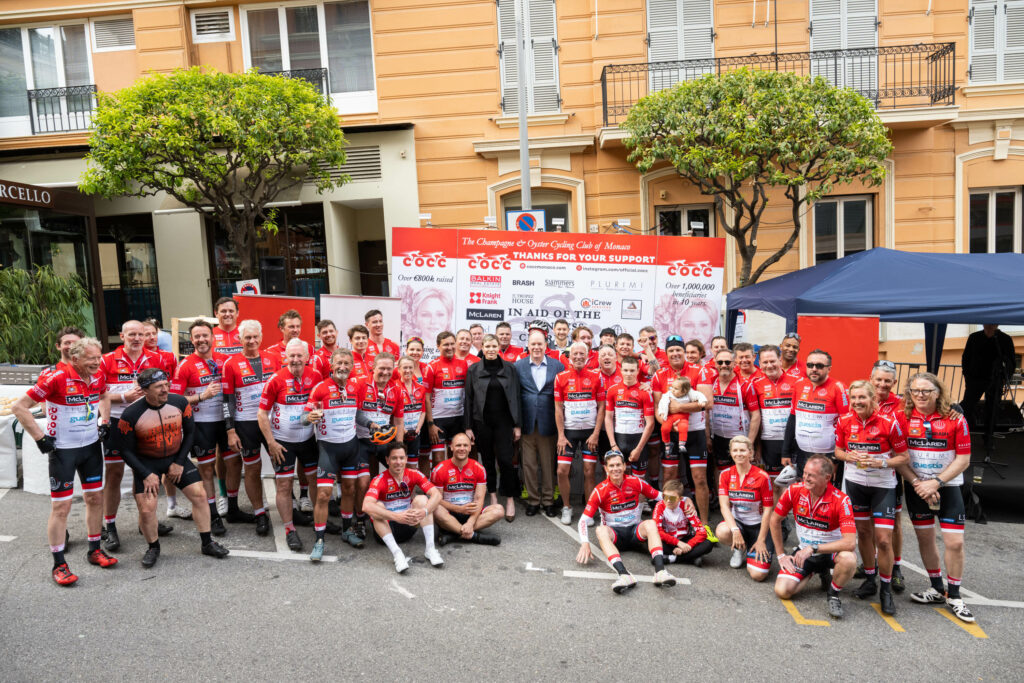 The goal: to cycle from Saint-Tropez to Monaco, have fun on the way and raise funds for the Princess Charlene of Monaco Foundation.
For this 9th edition, more than 50 participants joined the challenge. Upon arrival in Monaco, the participants were greeted and congratulated by T.S.H Prince Albert II and Princess Charlene.
Mr. Gareth Wittstock, Secretary General of the Foundation, and Project Manager Mr. Xavier Archimbault took part in this challenge representing the Foundation.
Thank you to each participant and to the organizers of this year's edition of the COCC Ride!