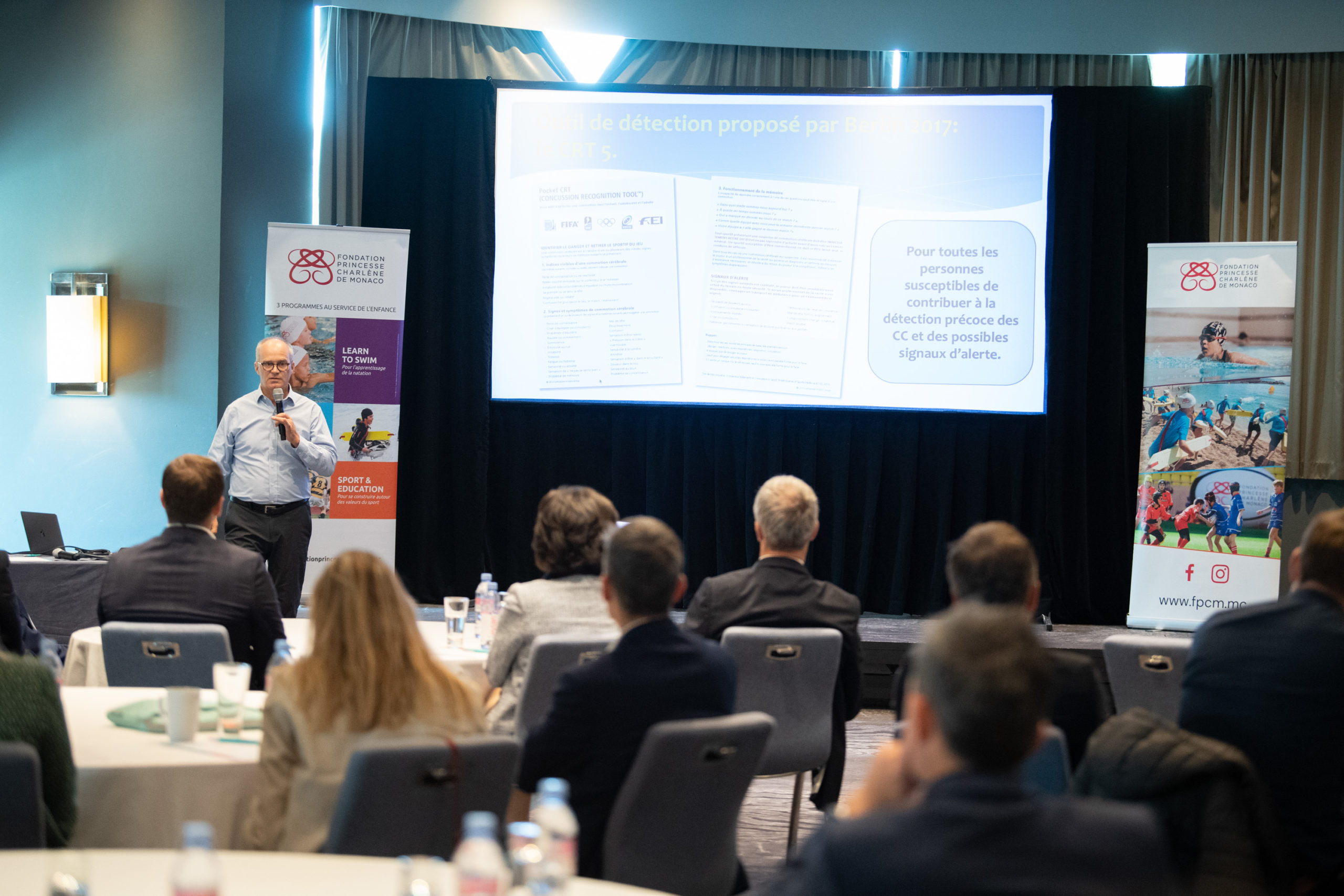 Sport & Education
- Published on 13 October 2022
Conference on Sport Activity and Concussions
This Thursday, October 13th at the Méridien Beach Plaza, the Princess Charlene of Monaco Foundation organized a thematic conference on sport activity and concussions. The objective is to raise awareness of concussions and head trauma in sports, and to discuss the latest medical knowledge and technologies in this field.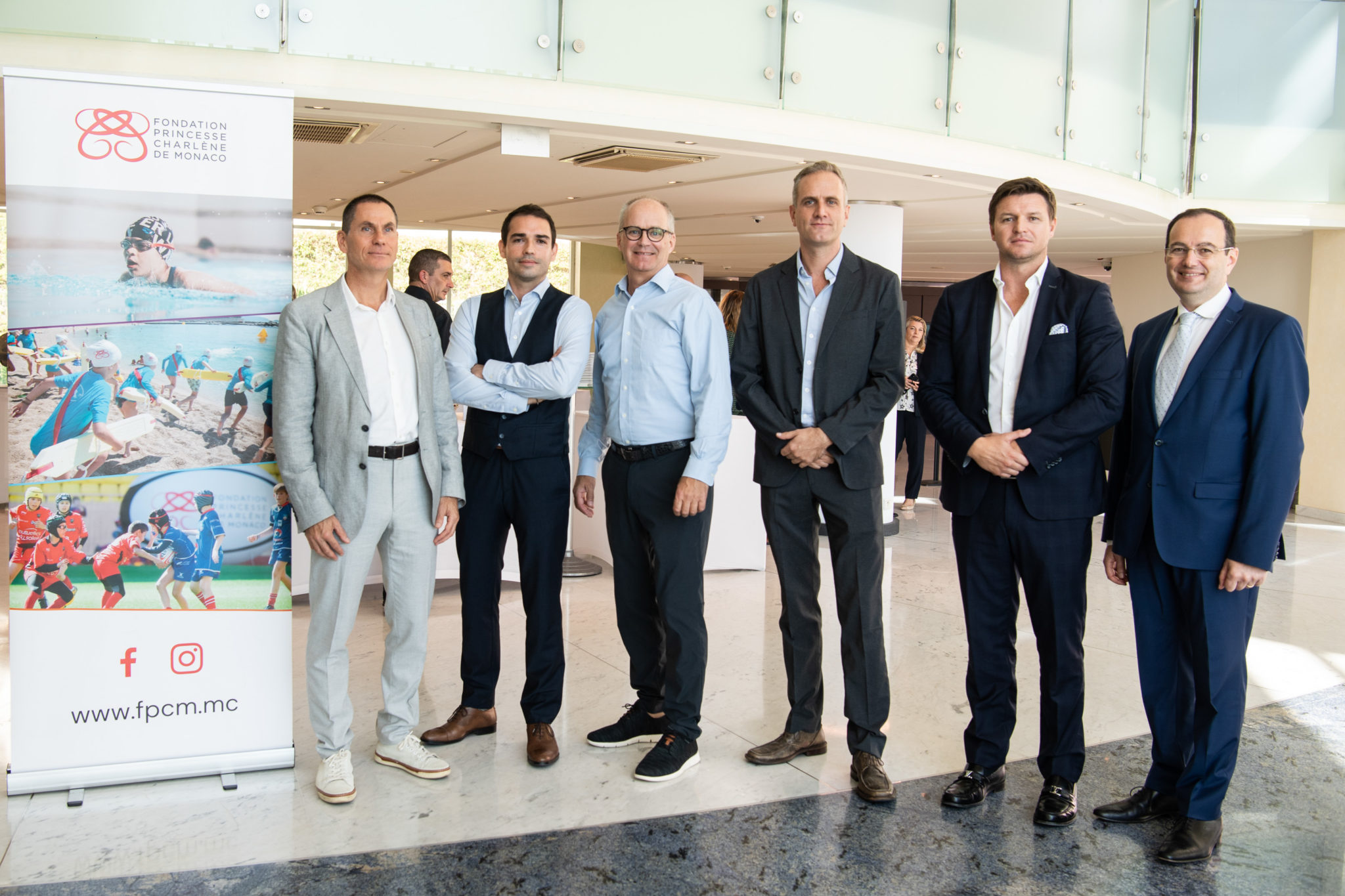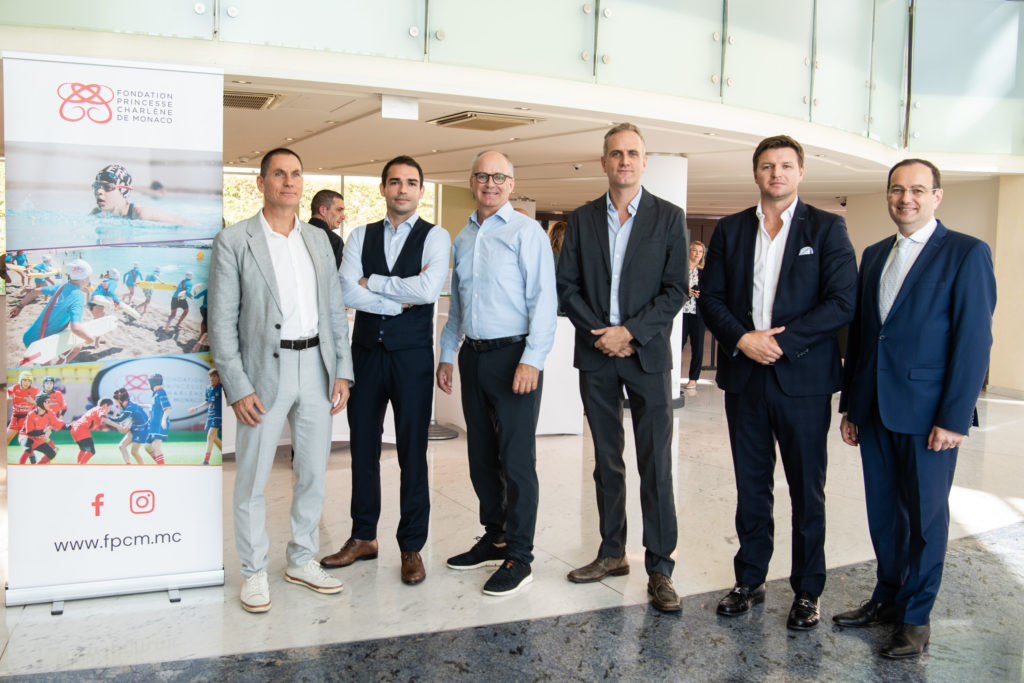 This conference, dedicated to representatives of sports entities (associations, clubs, and federations) and medical institutions in the Principality, was supervised by expert speakers in the subject of concussions:
Dr. Nicolas Capet, Neurologist at the Centre Hospitalier Princesse Grace in the department of neurophysiological functional explorations
Dr. Yann-Erick Claessens, Doctor and Head of the Emergency Department at the Centre Hospitalier Princesse Grace
Dr. Renaud David, Psychiatrist at the Centre Hospitalier Universitaire de Nice and expert to the French Football Federation, the National Rugby League and the Federation of Combat Sports and Martial Arts
Pr. Pierre Fremont, Professor in the Department of Rehabilitation of the Faculty of Medicine of Laval University in Quebec City.  As a clinician and researcher, he has developed extensive expertise in issues related to concussion prevention, diagnosis and management in environments ranging from youth development sports to international competitions.
Professor Pierre Fremont, a recognized specialist in Canada and around the world, presented the extent of his experience in concussion treatment within professional and amateur sports. Professor Fremont insisted on the need for prevention and detection as part of a regular sports activity among young people, especially for contact sports with high risks of injuries which are sometimes imperceptible.
More than 50 participants gathered for this first conference. The Foundation, alongside its partners in the medical sector, wishes to strengthen the exchange of relevant information on concussions and microtrauma in the sports environment in Monaco
Through the Sport & Education programme, the Princess Charlene of Monaco Foundation endeavors to transmit the positive values of sport and to promote health through sport. For several years, the Foundation has been supporting initiatives related to concussions, such as with the British association Love of the Game which funds the research and development of solutions to help prevent, diagnose, and treat concussions and related problems.