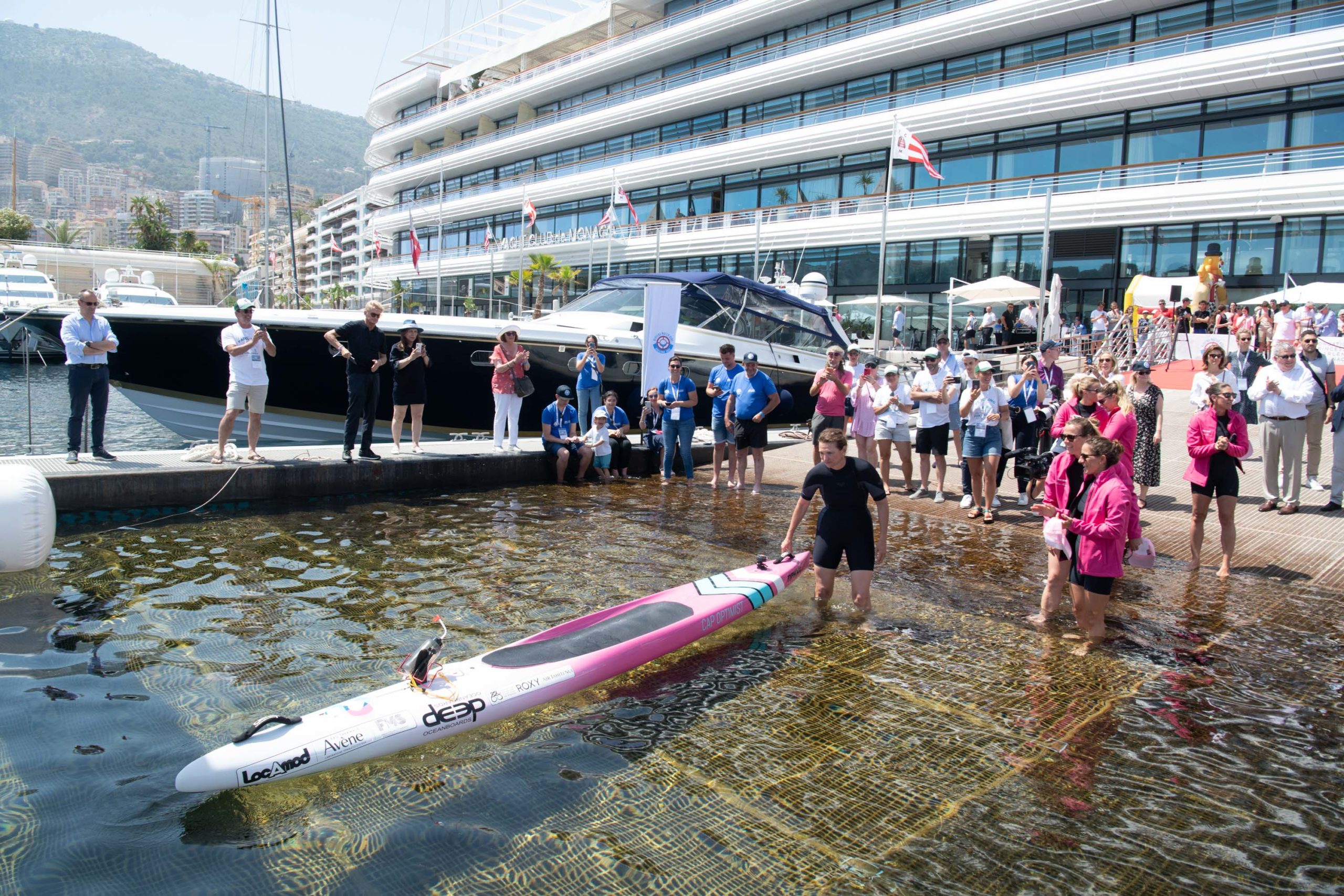 Partenariat
- Published on 6 June 2022
Départ de Cap Optimist : Monaco – Athènes
At 2:30 pm on Sunday, June 5th, Mrs. Stéphanie Geyer Barneix, Race Director of the Riviera Water Bike Challenge, departed for the Cap Optimist: Monaco – Athens expedition at the Yacht Club. The blessing of the race took place in the presence of H.S.H. Prince Albert, H.E. M. Pierre Dartout, Minister of State, Mr. Laurent Stefanini, Ambassador of France, and many Monegasque personalities.
The Cap Optimist team, composed of 6 experienced waterwomen and rescue champions (Stéphanie Geyer Barneix, Alexandra Lux, Emmanuelle Bescheron, Itziar Abascal, Margot Calvet, Marie Goyeneche) will relay on a prone paddleboard to reach Athens, Greece, in 15 days and after more than 1800 kilometres.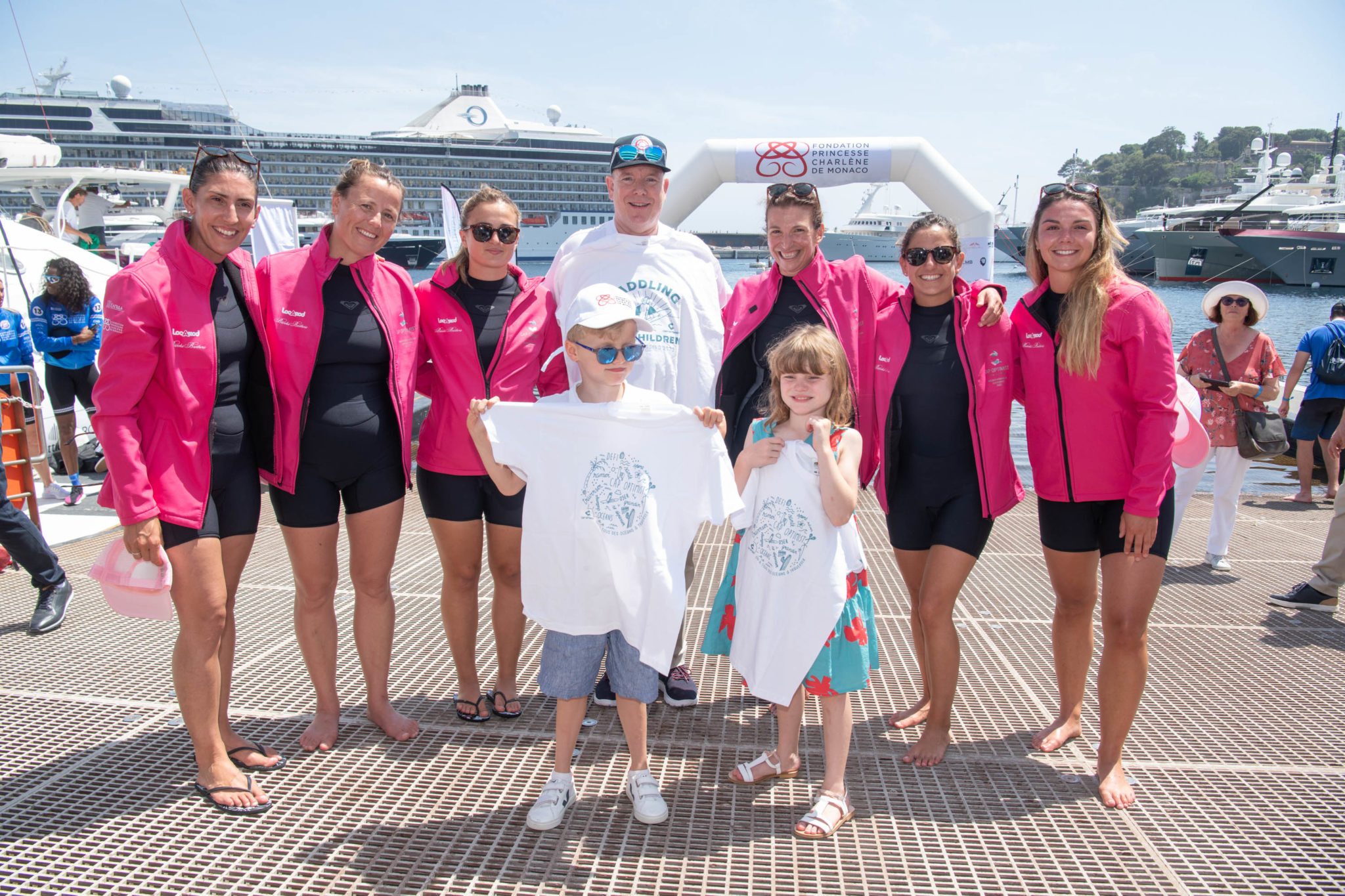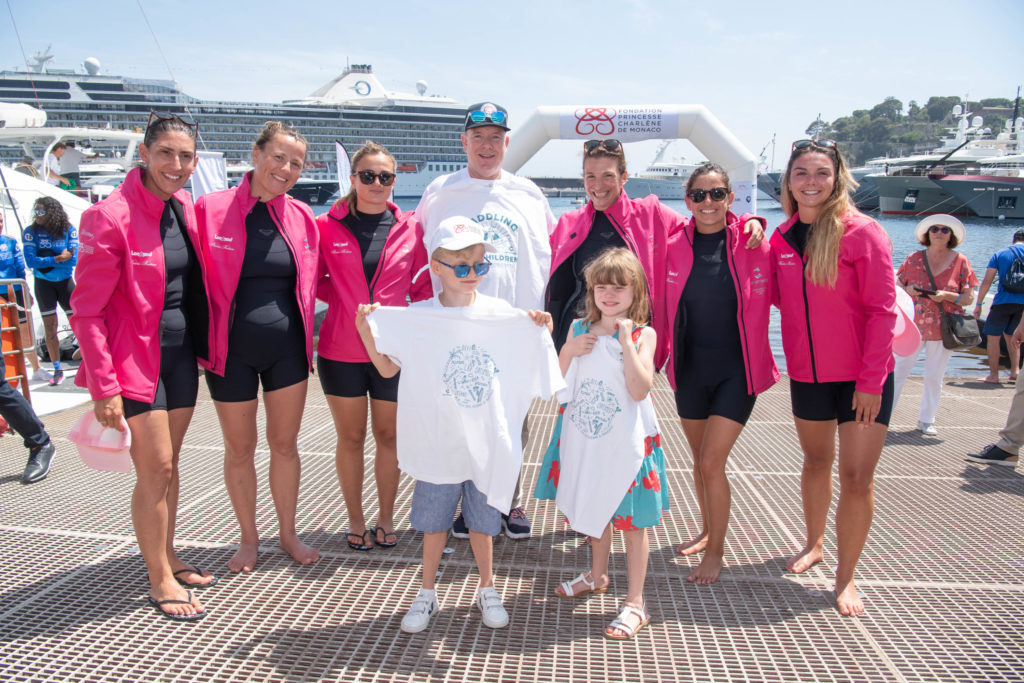 This crossing aims to raise funds for the educational projects of the Princess Charlene of Monaco Foundation and for the ELPIDA association in Greece, which accompanies children affected by cancer.
This expedition is also a preparation for the great Cap Optimist crossing in the South Pacific, from Peru to French Polynesia, to set a new world record in 2023 and promote the Hope Team East association that helps sick people live better through sport.
Cap Optimist allows donors to support them through the purchase of kilometers (1 km = 100 €) representing the effort and distance of this crossing at arms' strength.