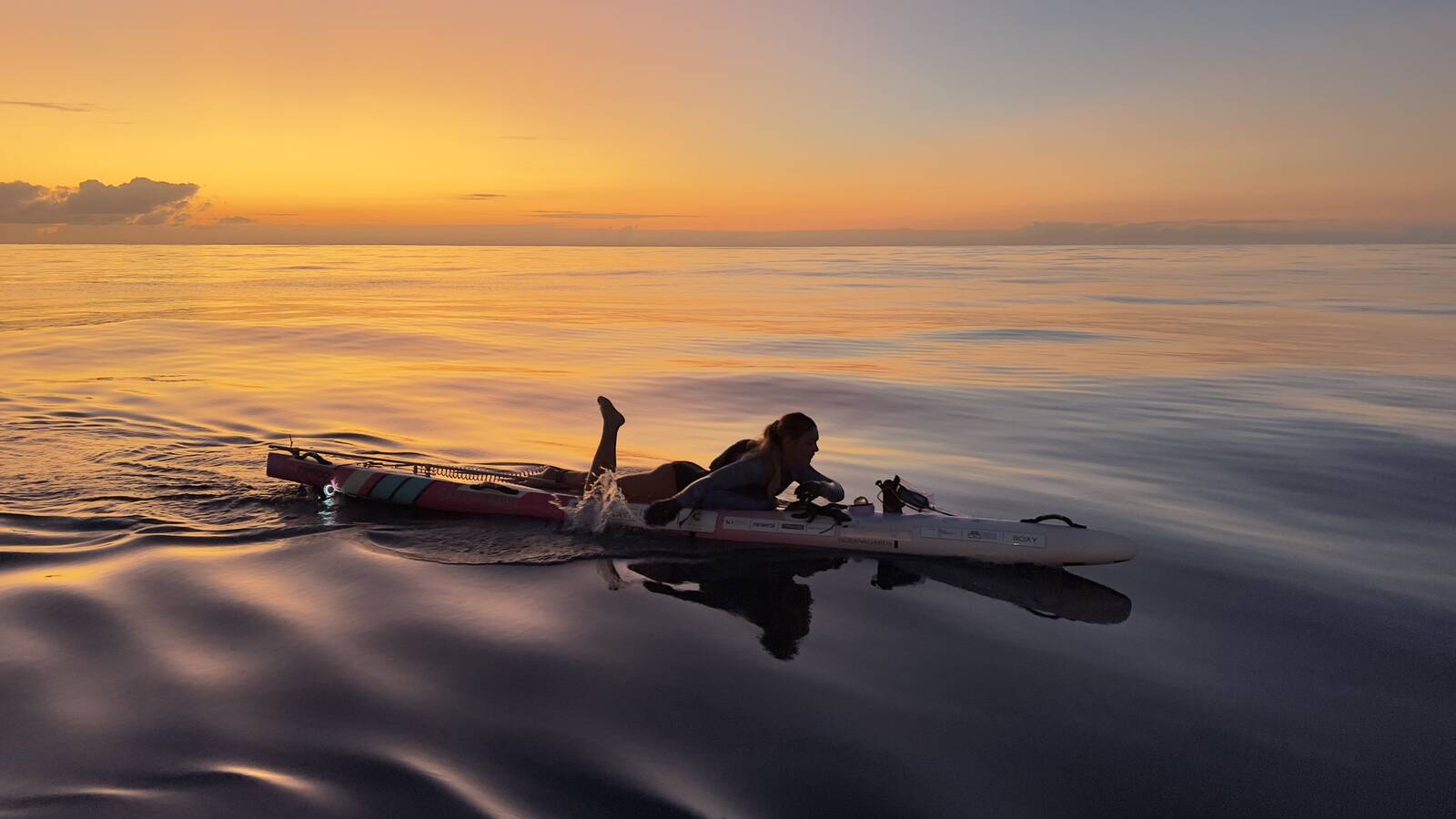 Blog
- Published on 21 March 2023
Cap Optimist : a record-breaking challenge coming to an end
The Princess Charlene of Monaco Foundation supports the Cap Optimist expedition: 6 women (the "waterwomen") who cross the Pacific Ocean, from Peru to French Polynesia, in relay on a prone paddleboard. Cap Optimist raises money for the "super optimistes" – those children with cancer who fight the disease every day.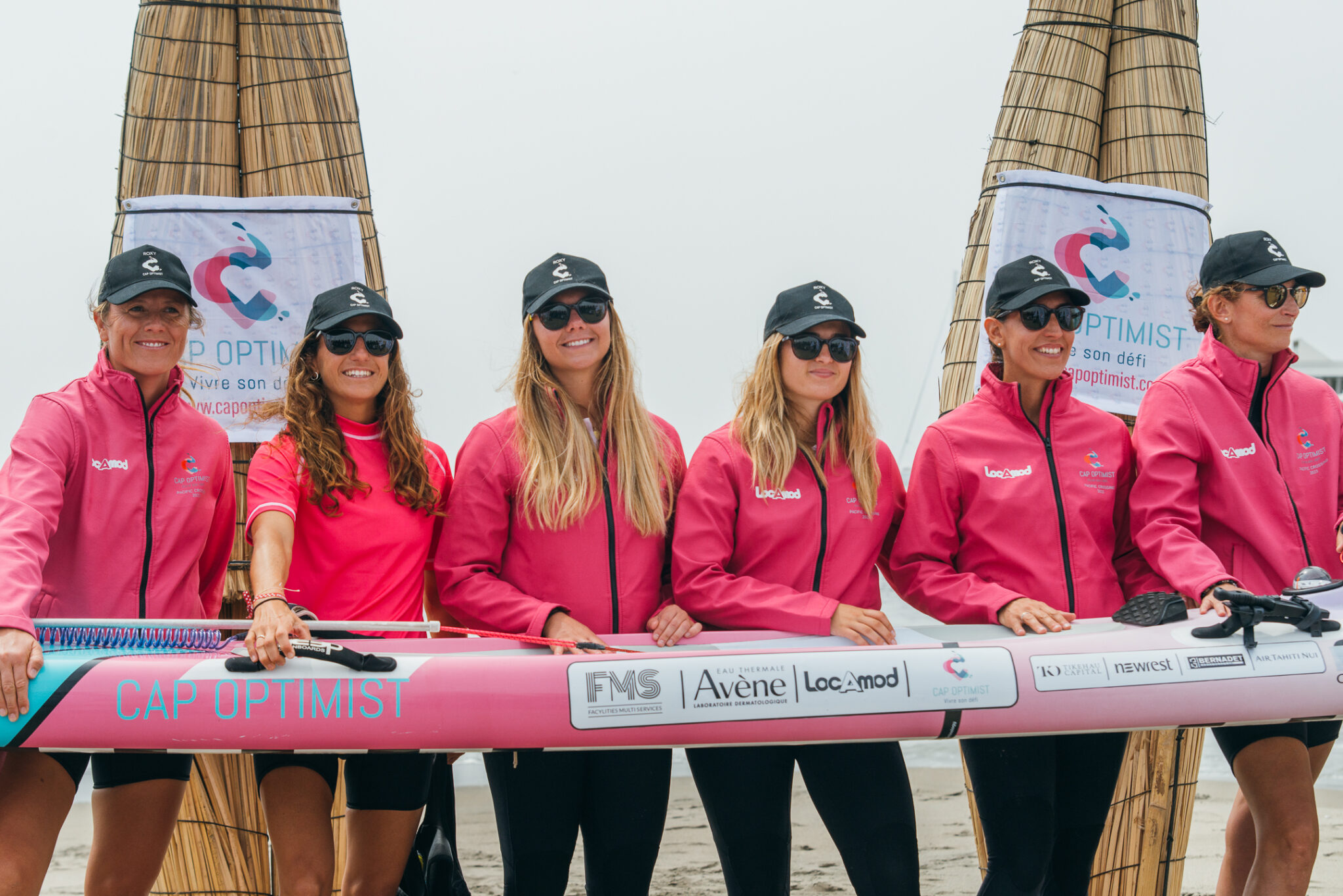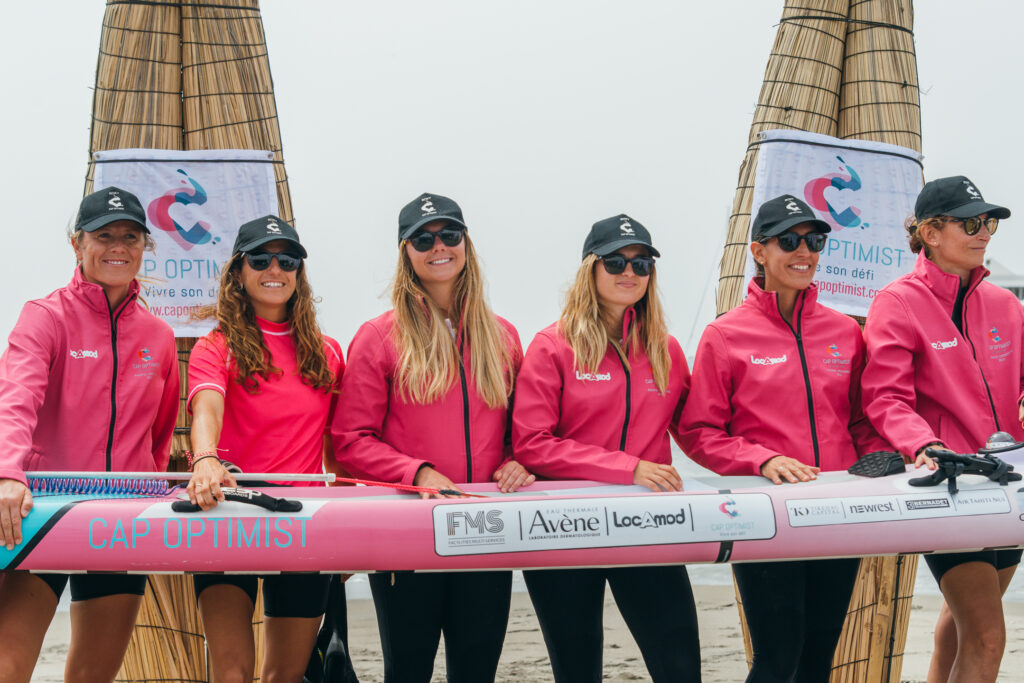 The waterwomen and the crew of the catamaran that accompanies them, the "Noumène", left Lima, Peru, on January 4, 2023. After more than 8000 kilometres of ocean covered by the strength of their arms, the journey is coming to an end.
The arrival is scheduled for Saturday, March 25 in Moorea, French Polynesia.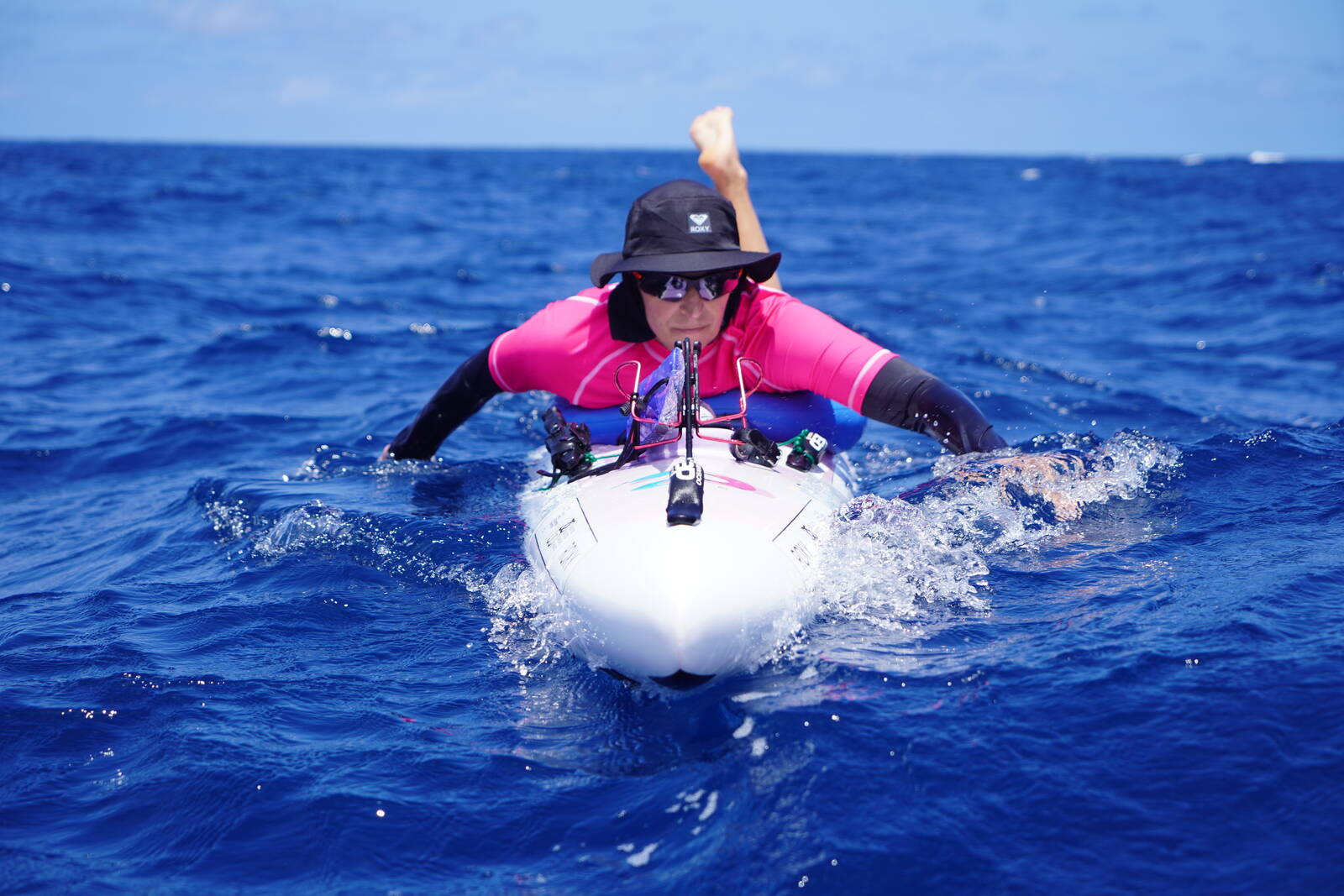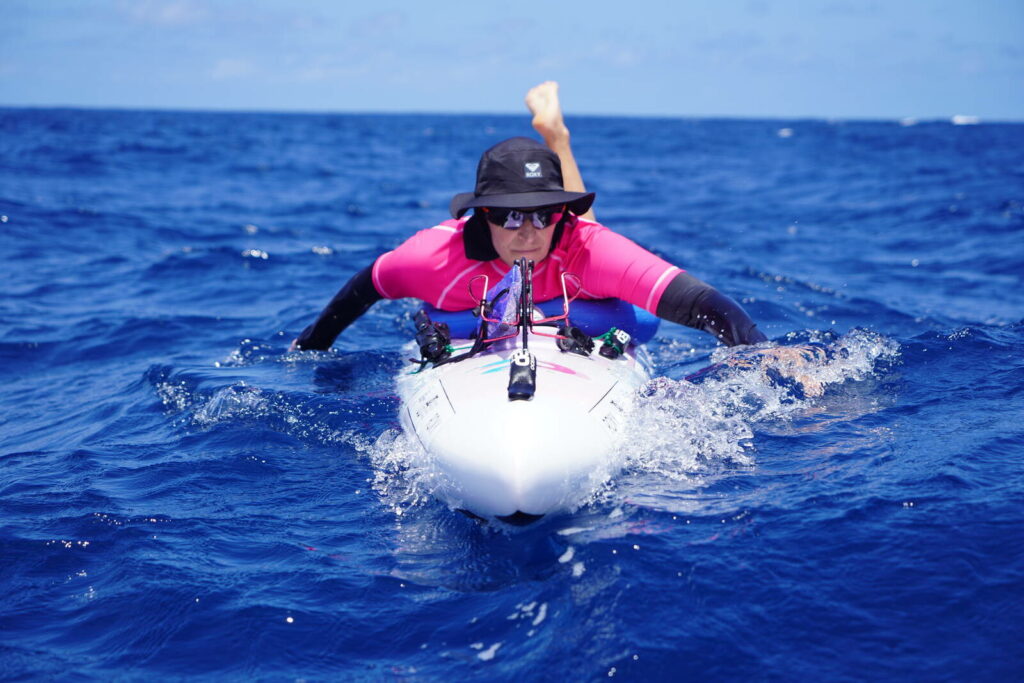 This exceptional human adventure will have inspired all those who have followed it, and it will have kept us in suspense until the end. Thanks to the daily logbooks written in turn by each of the waterwomen and crew members, and thanks to regular photo reports, all partners, friends, family and fans of Cap Optimist were able to immerse themselves in the heart of the journey.
With sometimes very difficult sailing conditions, and despite the swell, the wind, the waves, the moonless nights, and the flying fish – the waterwomen are almost there!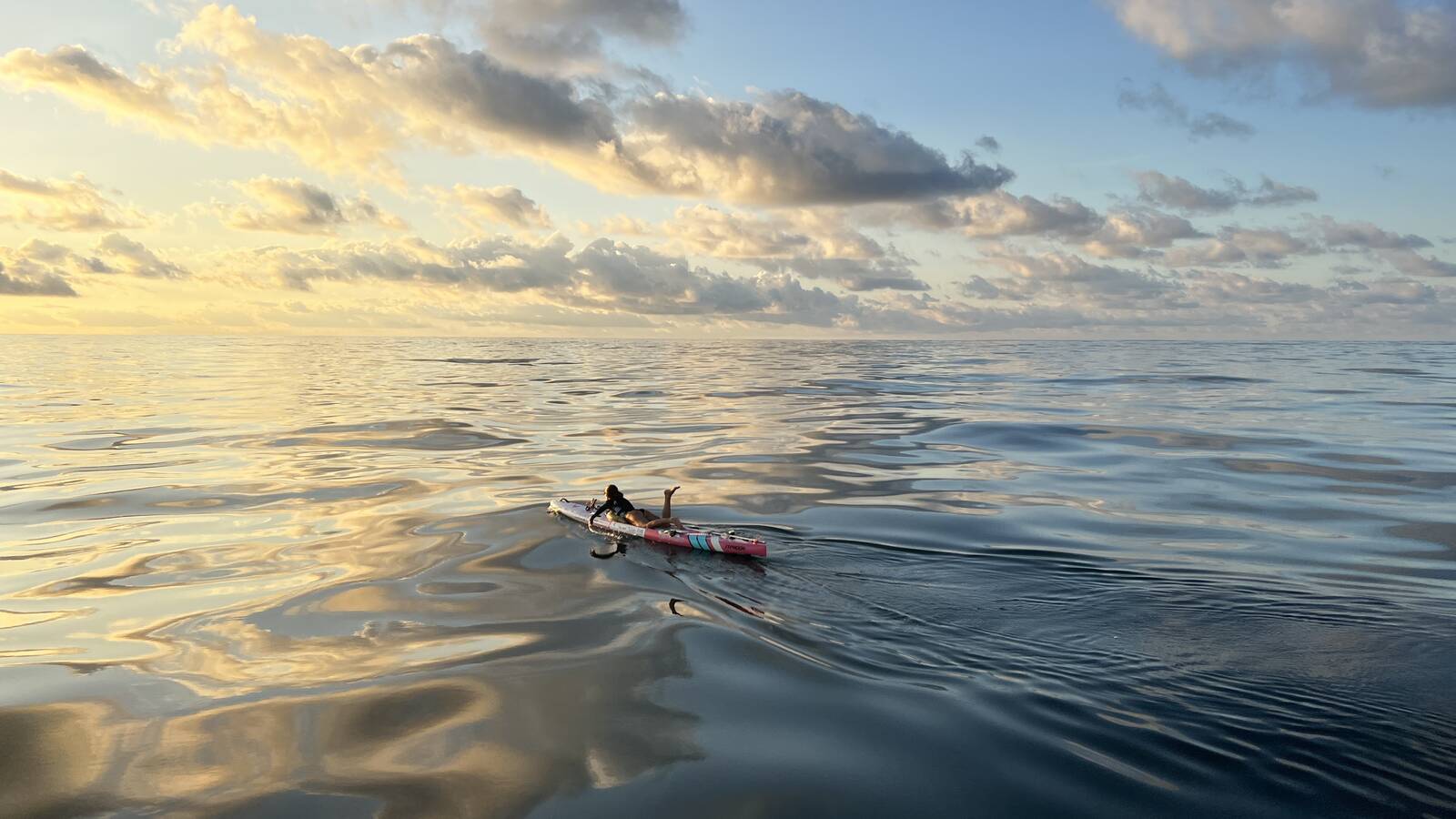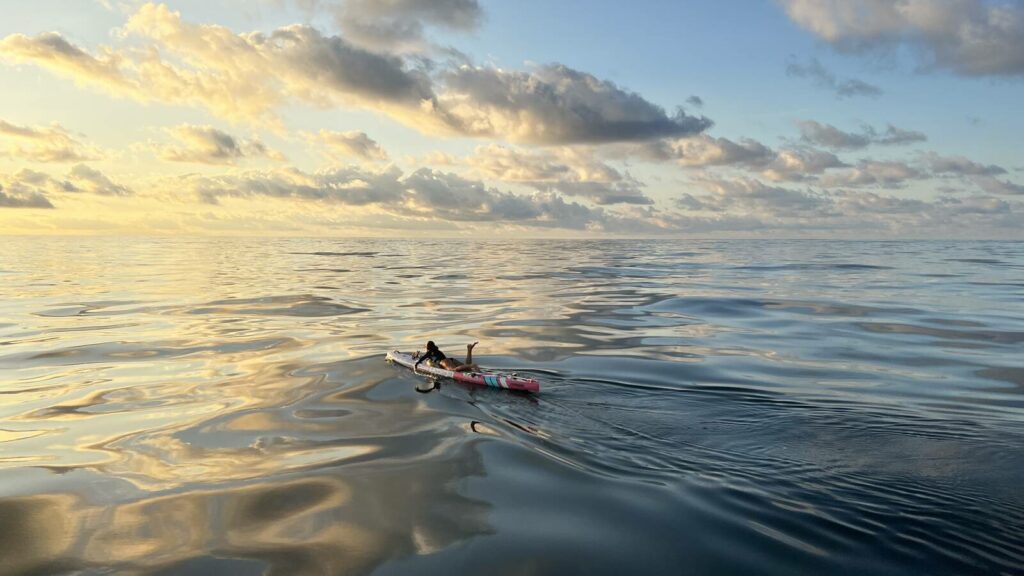 This crossing will set a new Guinness World Record and serve as a new benchmark in terms of sporting challenges for years to come.
T.S.H. Prince Albert II and Princess Charlene congratulated the Cap Optimist team. Bravo to Stéphanie, Alexandra, Emmanuelle, Margot, Itziar, Marie and all the crew of the Noumène for succeeding in completing this incredible challenge!
The courage and determination of all participants remind us that we all have oceans to cross, and resonate with the Foundation's sporting values and the fight for the well-being of children around the world.