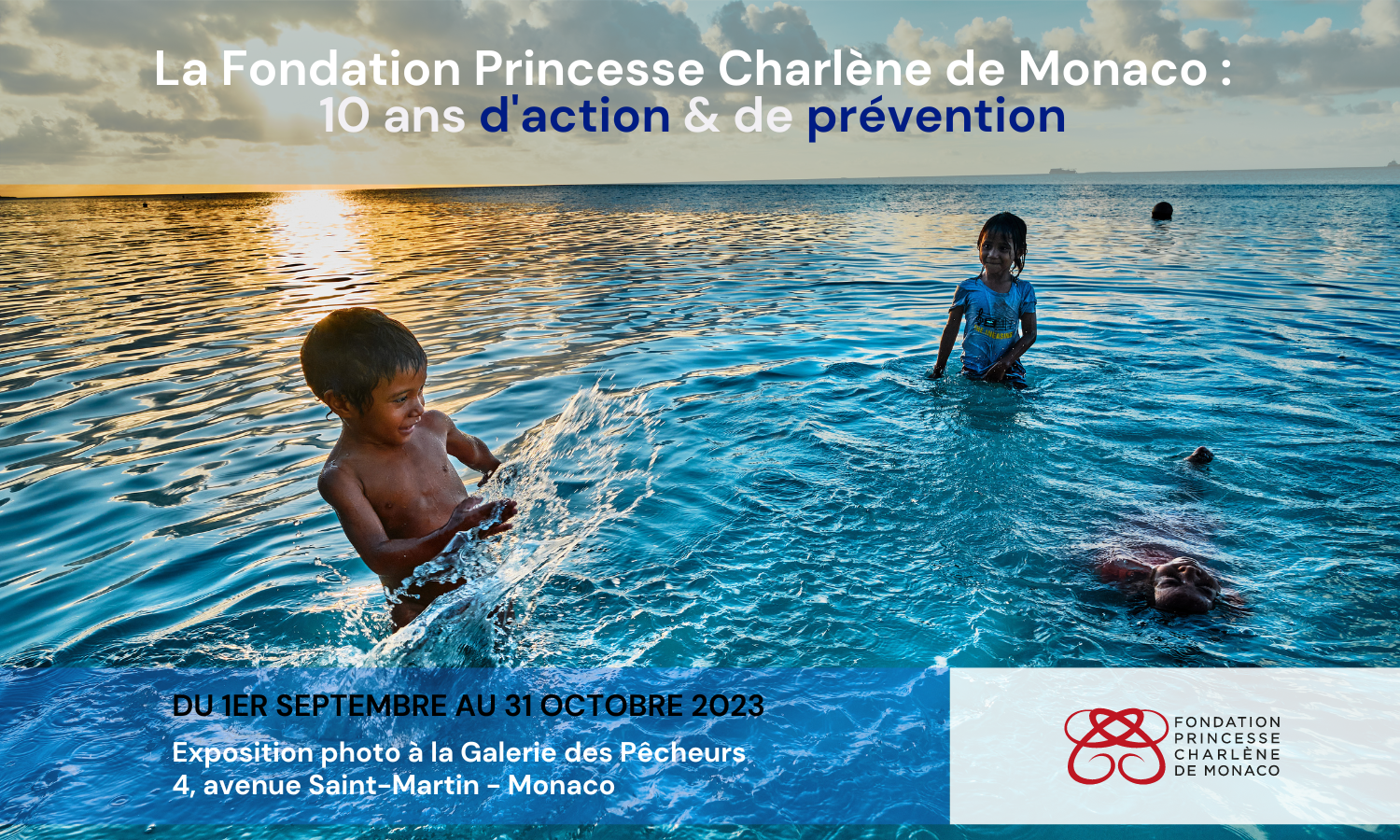 Événement
- Published on 1 September 2023
Photo Exhibition at the Galerie des Pêcheurs
The Princess Charlene of Monaco Foundation presents its first photo exhibition at the Galerie des Pêcheurs de Monaco.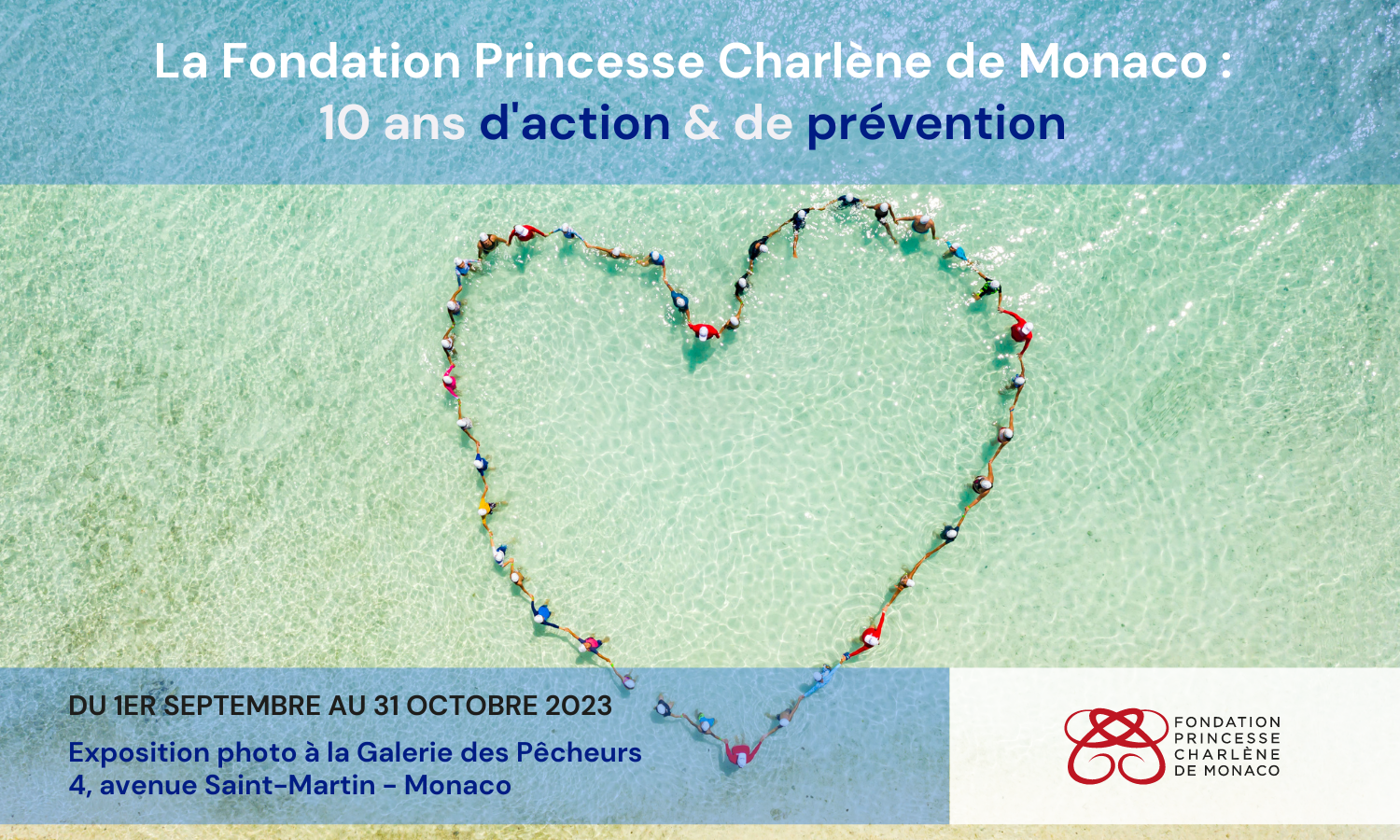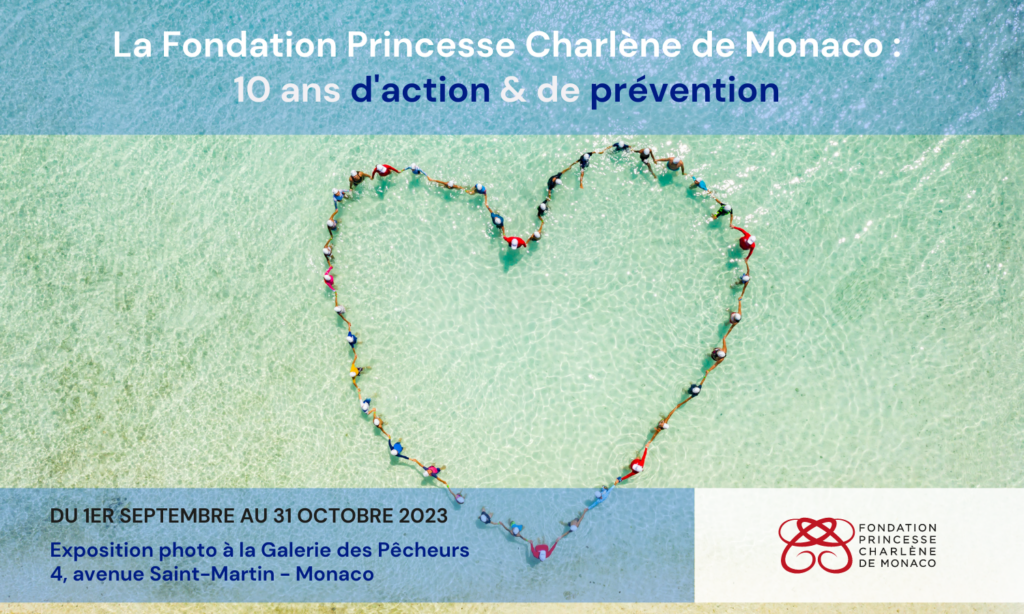 From 1 September to 31 October 2023, the Galerie des Pêcheurs will host the exhibition entitled "The Princess Charlene of Monaco Foundation: 10 years of action & prevention".
The public will be able to discover this exhibition of 26 unique photographs illustrating the Foundation's projects as part of its 3 programmes: Learn to Swim, Water Safety and Sport & Education.
Through this temporary exhibition, the Foundation wishes to raise public awareness of its actions, which have benefited, over the past 10 years, more than 1.2 million people. Drowning, which kills approximately 236,000 people worldwide each year, is a major global health issue and a priority in the Foundation's actions. The main mission remains the same: to save lives by helping to reduce drowning rates.
In France, although the number of accidental drownings is still high, the figures show that the number of deaths continues to diminish. 598 people drowned between June 1 and August 2, 2023, according to a recent epidemiological report from Public Health France. Over the same period, drowning deaths were 724 in 2022 and 797 in 2021 – down17% in one year and 25% in two years.