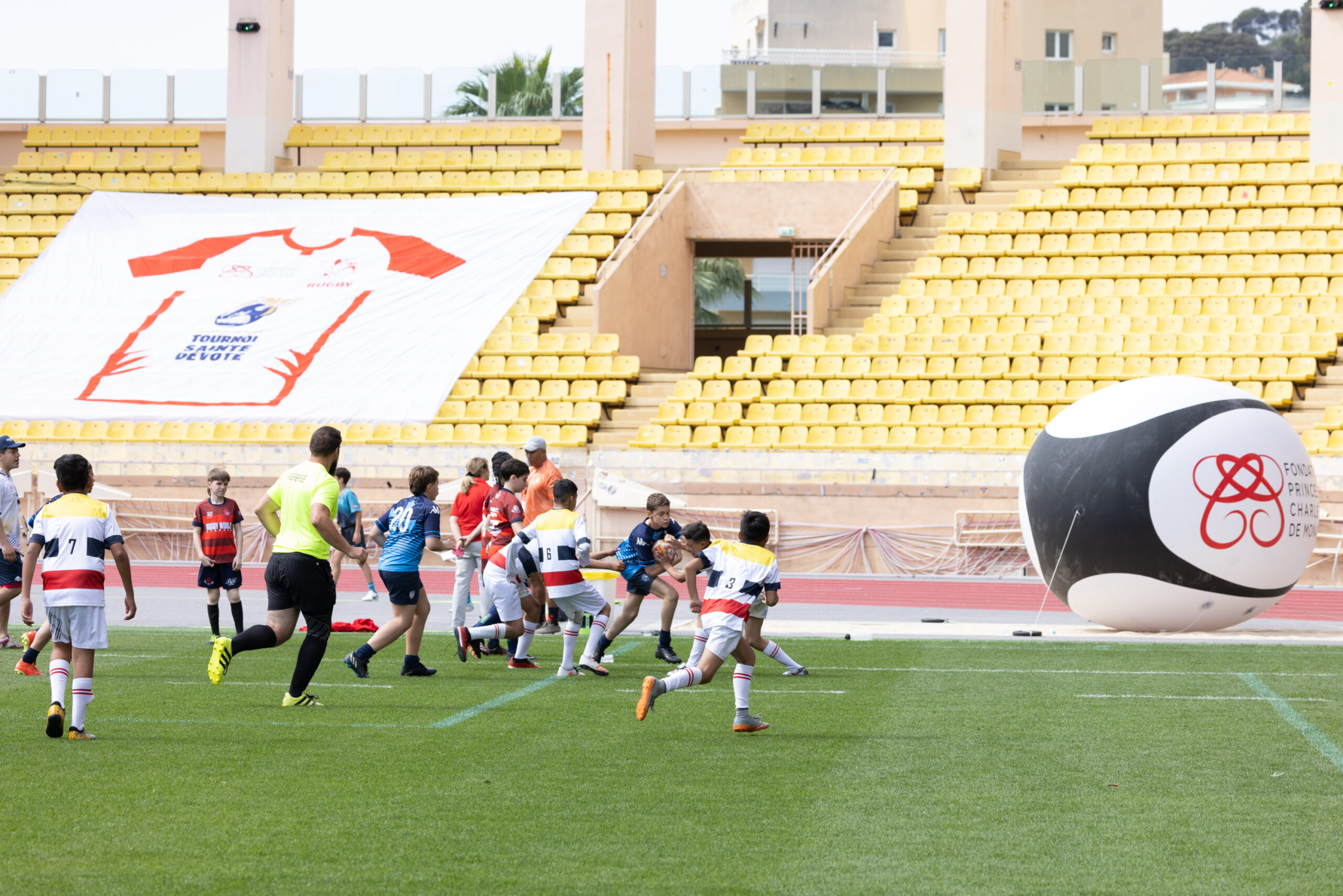 Événement
- Published on 24 April 2023
The South African team wins the Sainte Dévote Tournament 2023
This Saturday, April 22 at the Stade Louis-II, took place the 11th edition of the Sainte Dévote Rugby Tournament organized by the Monegasque Rugby Federation in partnership with the Princess Charlene of Monaco Foundation.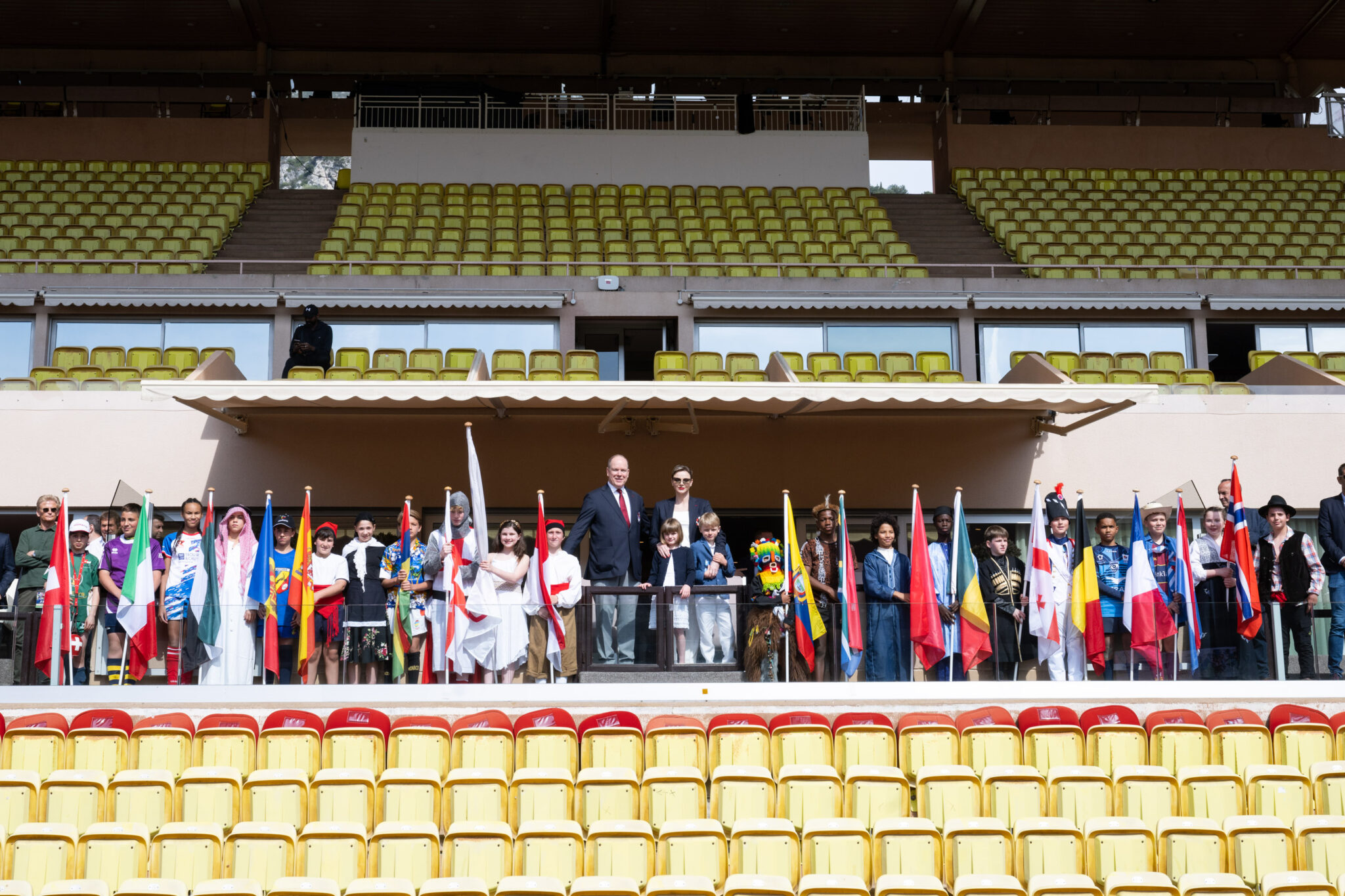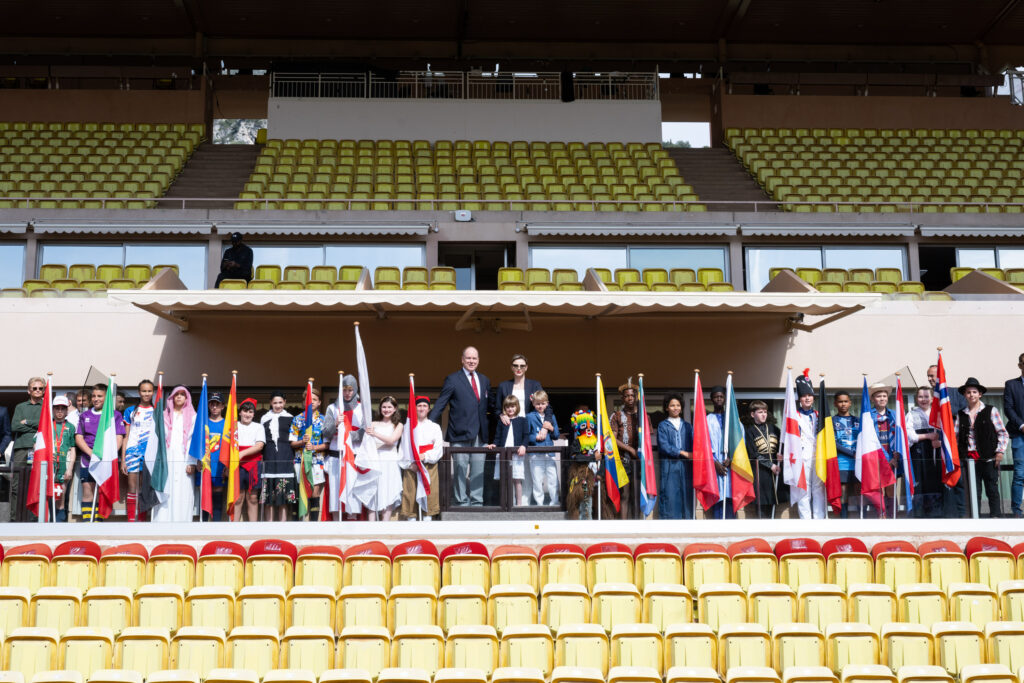 In the presence of T.S.H. Prince Albert II and Princess Charlene, H.S.H. Hereditary Prince Jacques and H.S.H. Princess Gabriella, this international rugby 7s tournament welcomed a record number of participants, with 20 U-12 teams from 17 countries: England, Andorra, Belgium, Ecuador, Spain, France, Georgia, Mauritius, Italy, Luxembourg, Morocco, Monaco, Norway, Senegal, South Africa, Switzerland, United Arab Emirates.
During the opening ceremony, each team paraded to present its colors and the senior team of the Monaco Impi's, winner of the Melrose Sevens tournament in Scotland, presented its trophy to the public.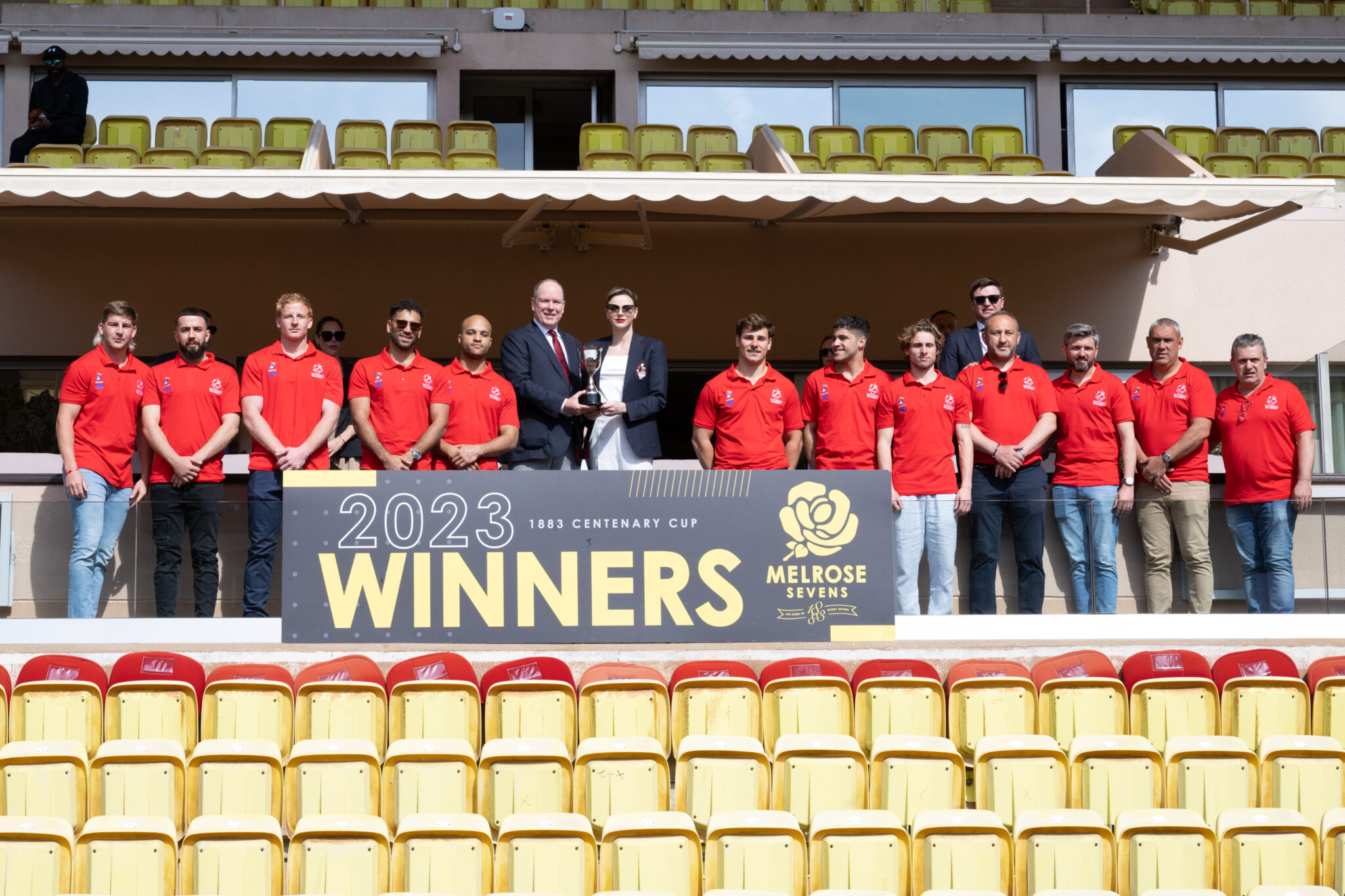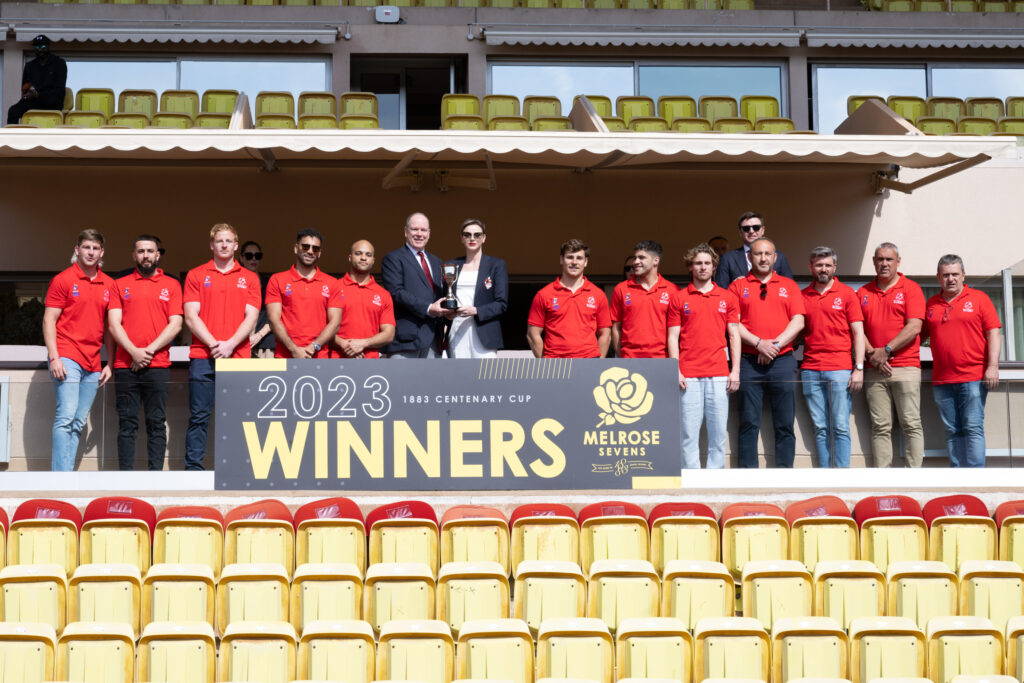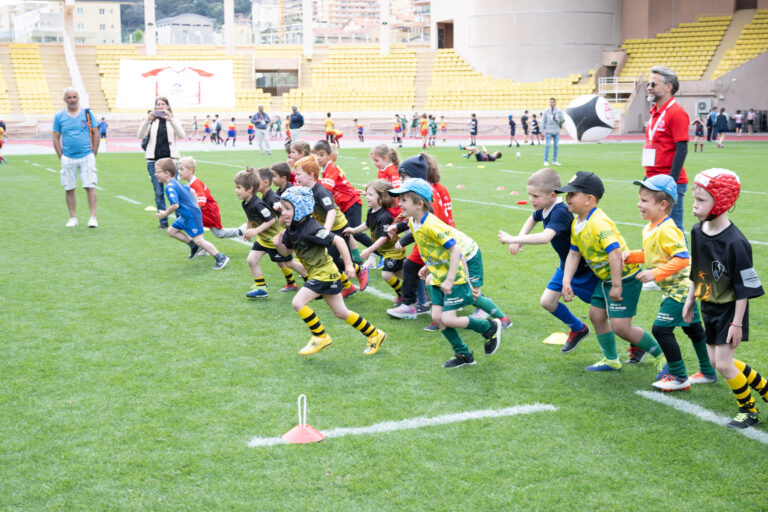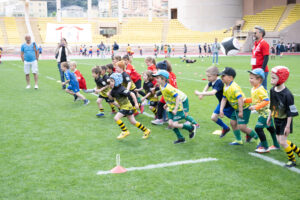 In the afternoon, the "Rugby for all" activity offered courses adapted to children and young adults with disabilities, and the "Rugby Tots" animations accompanied children from 2 to 7 years old in their first steps with an oval ball.
After a day of matches, South Africa's Blue Bulls Pretoria team won the international tournament trophy with their victory in the final against the Barbarians from Georgia.
T.S.H. Prince Albert II and Princess Charlene presented the trophy to the winning team of the tournament, while the players of the Impi's team presented the trophy to the finalist team.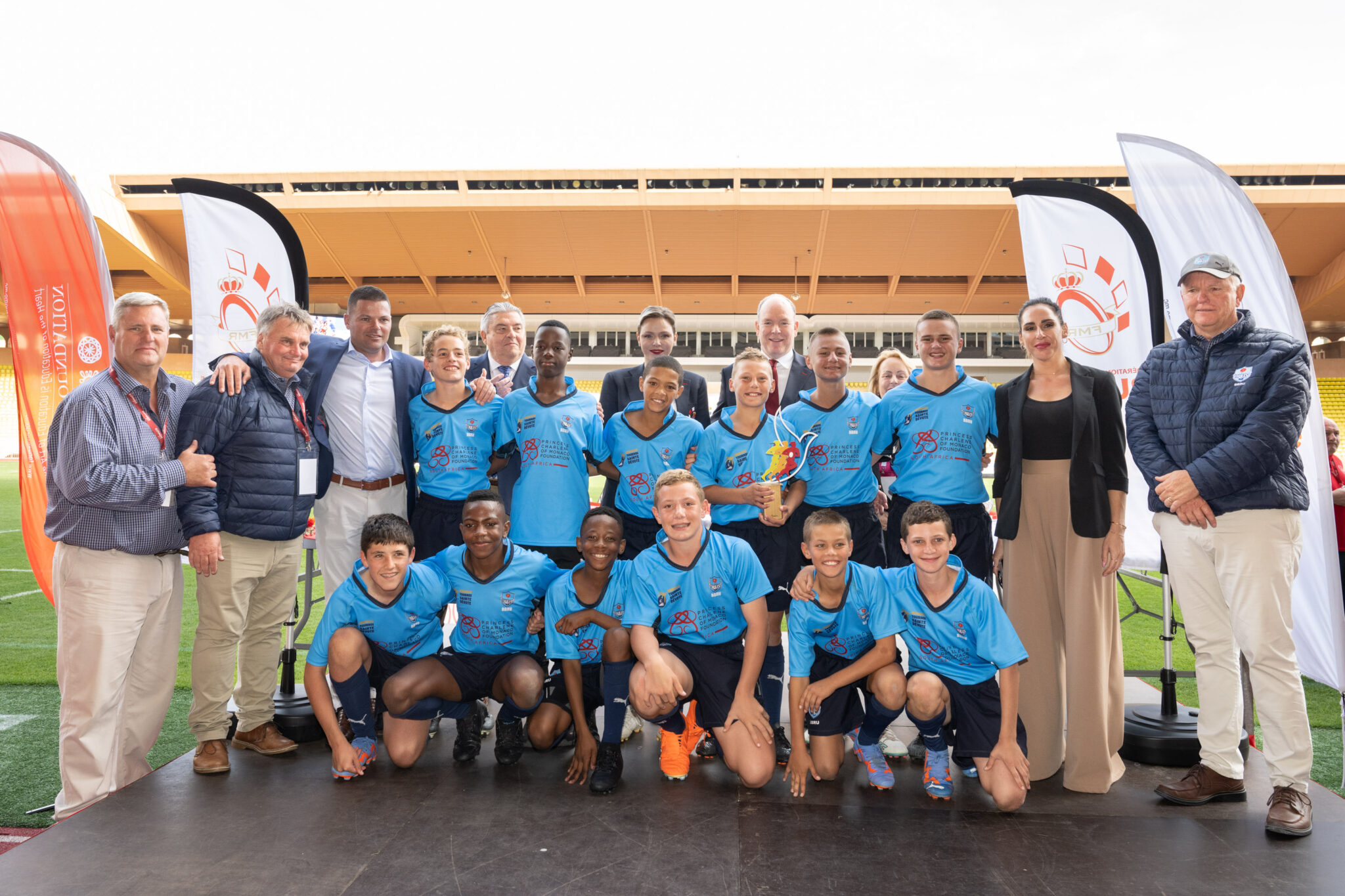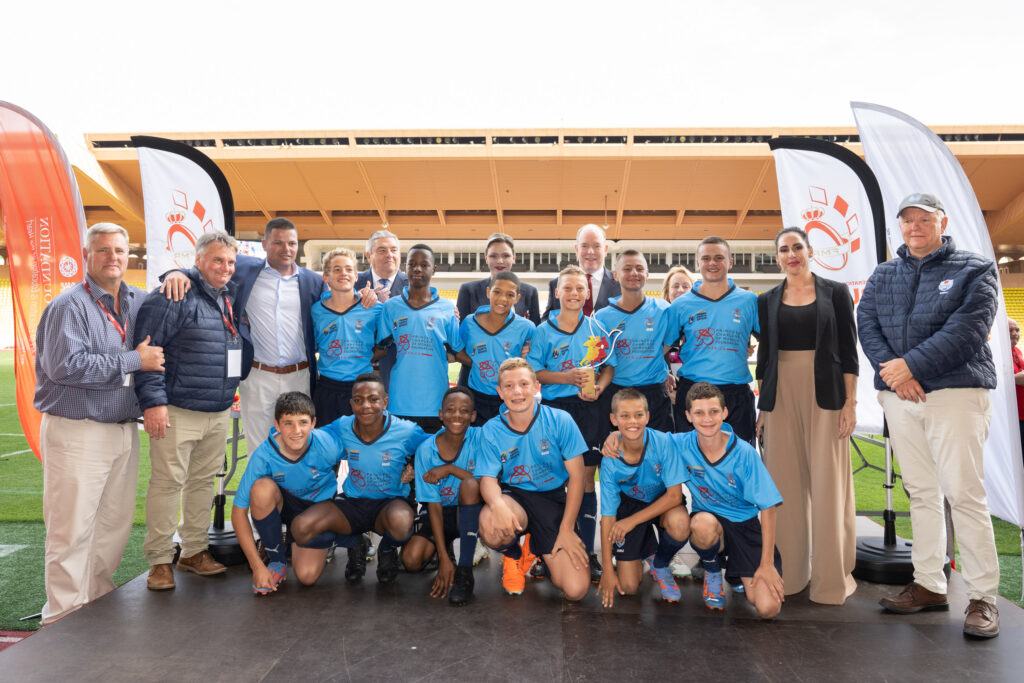 This year, the trophy for the best female player was awarded to Erin Shire of the Monegasque team and that of the best male player of the tournament to Sandile Majola of the South African team.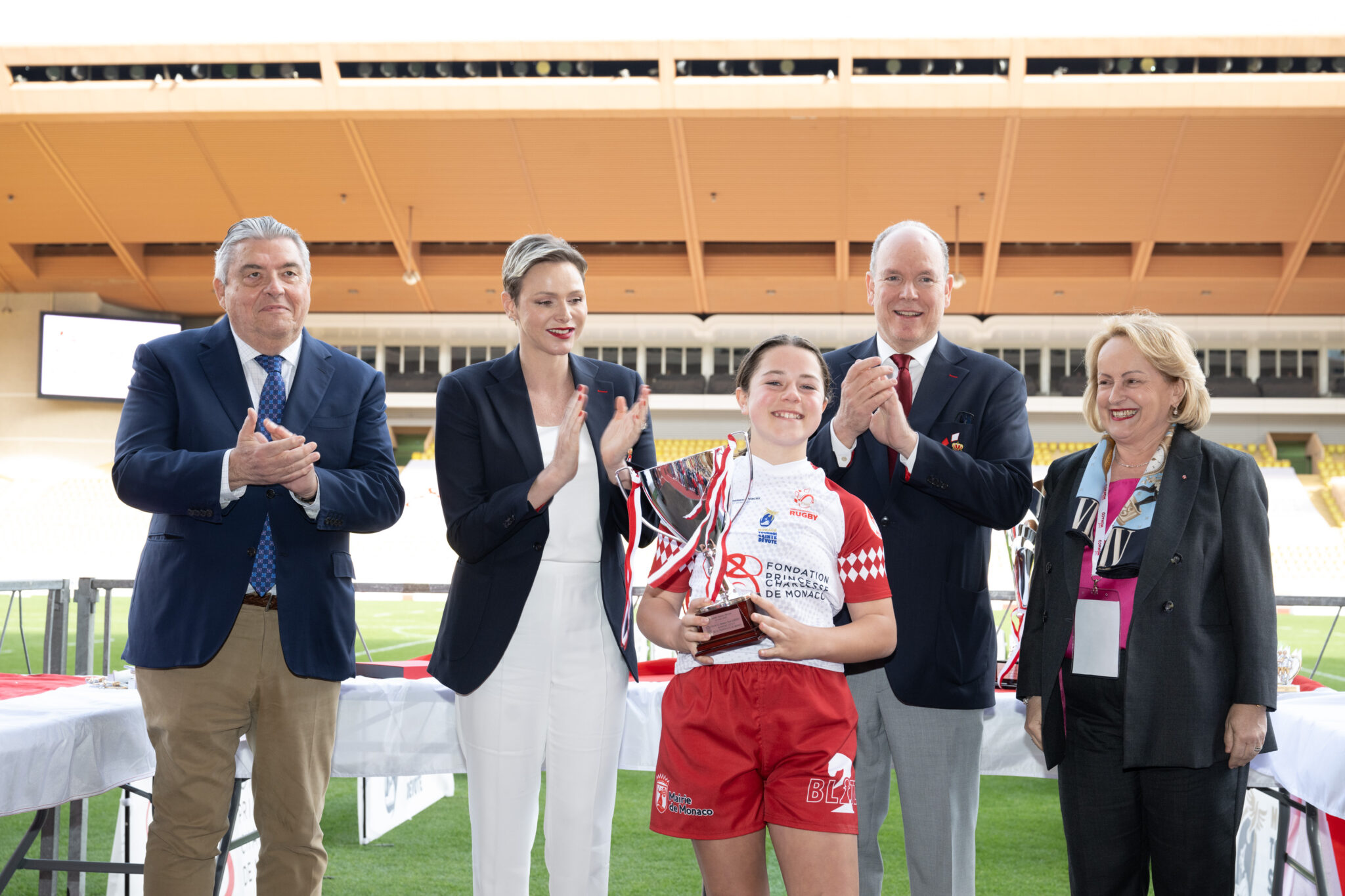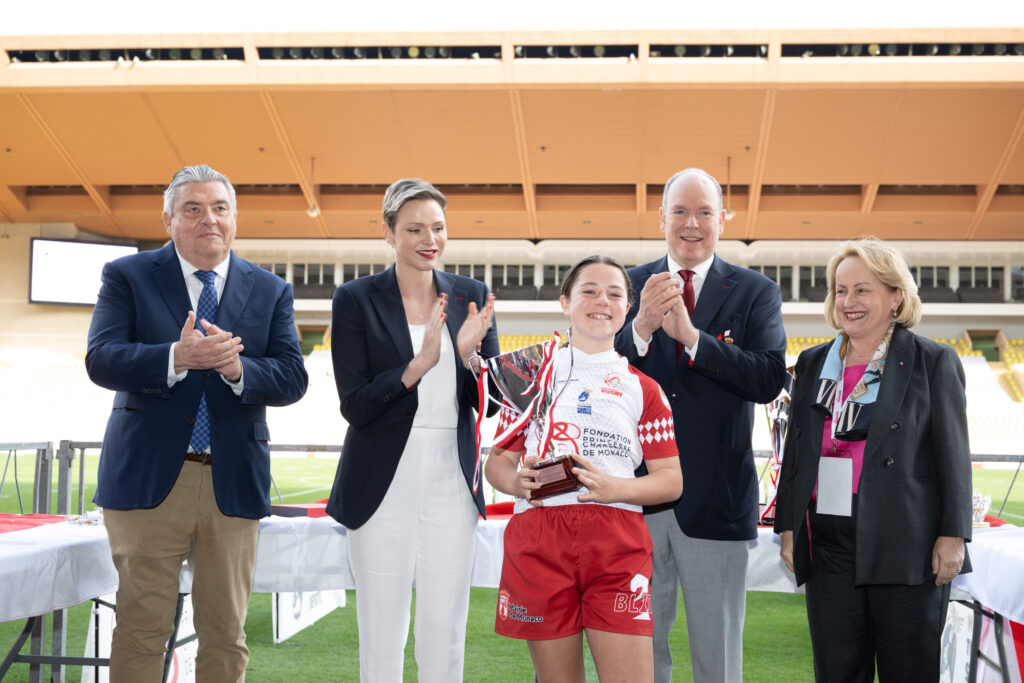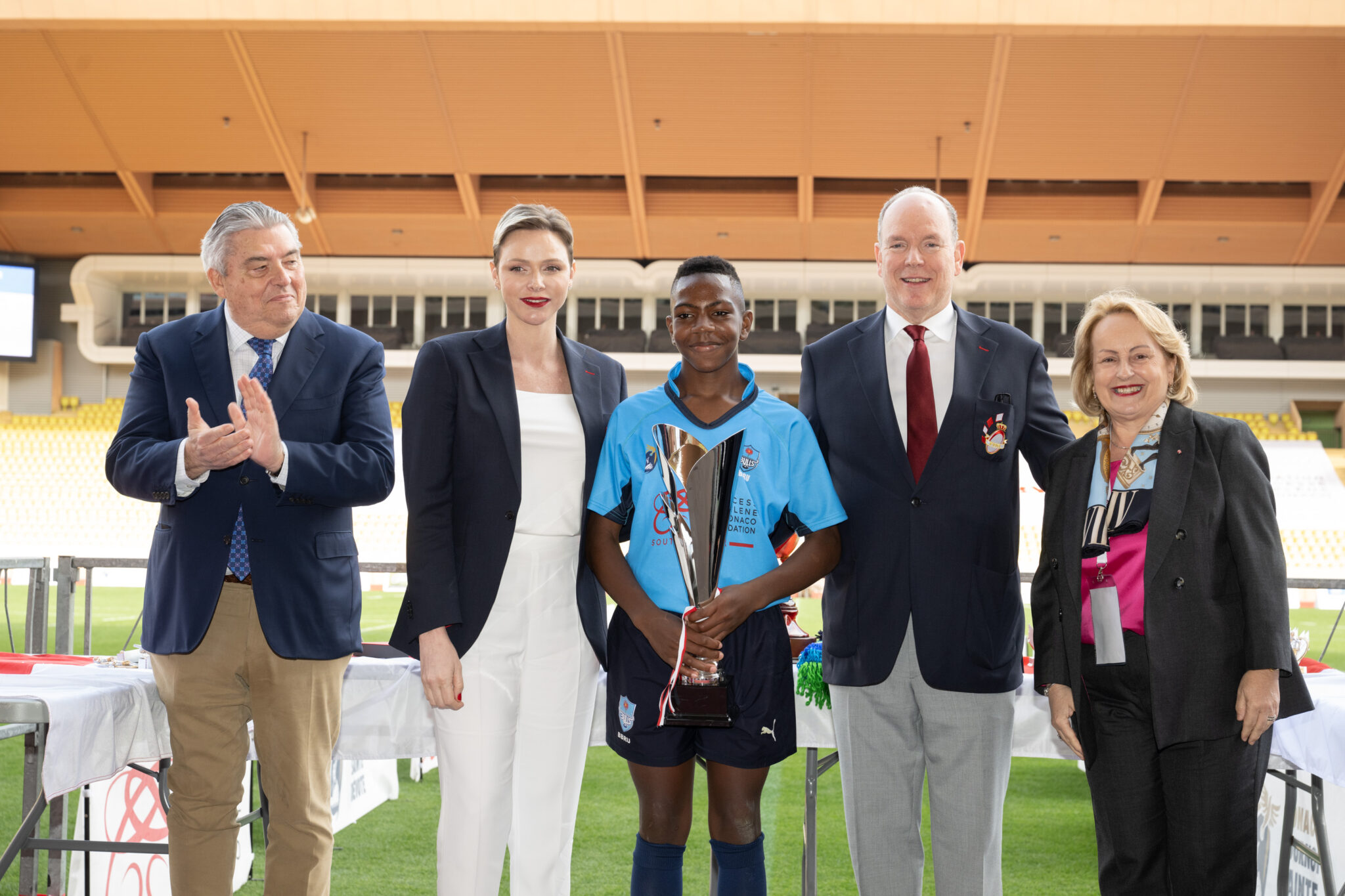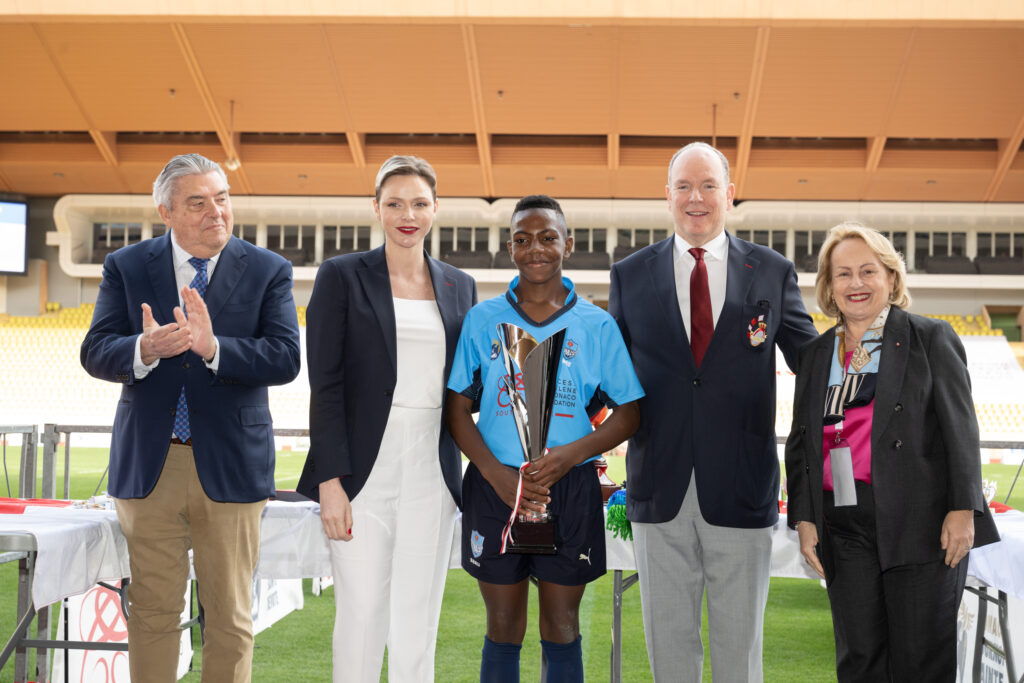 In the morning, the Monegasque team had received the Sainte Devote Trophy, honouring since 2009 the winner of the match between the Monegasque Rugby Federation and the Rugby Club Lucciana.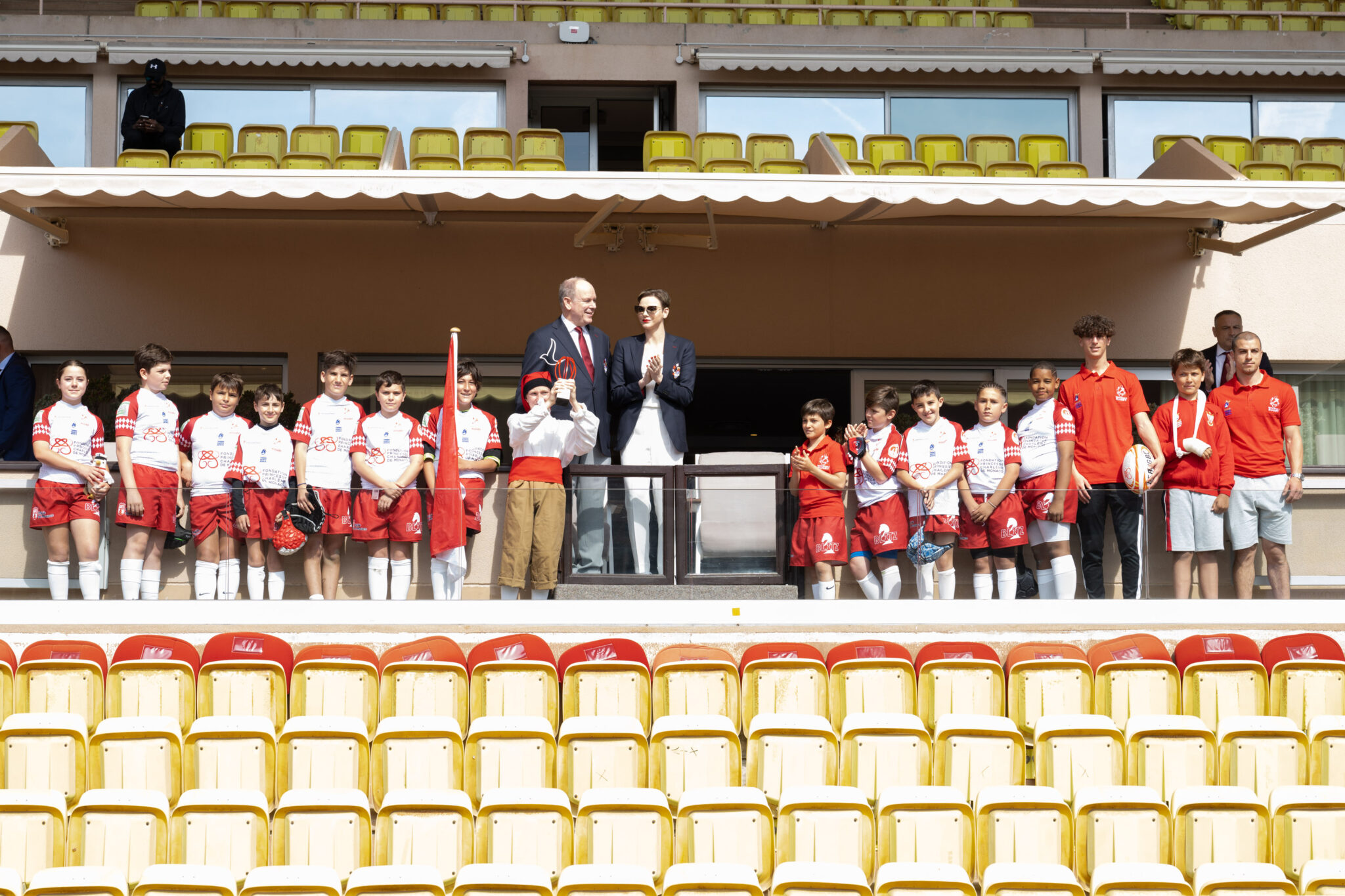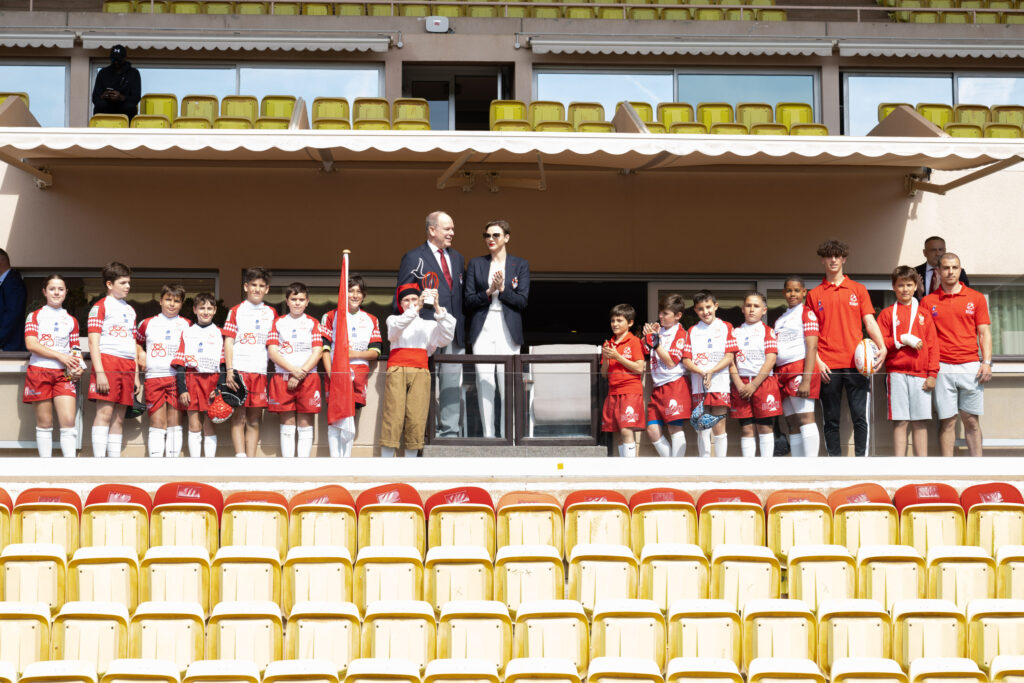 Tyler Bush, ambassador of the tournament and captain of the Impi's team, was delighted with this day of competition: "I have been with the Impi's for 3 years now. It paid off this time in Melrose, which means a lot to us. We won this trophy for the Princess Charlene of Monaco Foundation and for the causes it supports. I am very proud to be the ambassador of the Sainte Dévote 2023 Tournament. This tournament is a magical experience for young rugby players from all over the world to come together, befriend and learn from each other. »