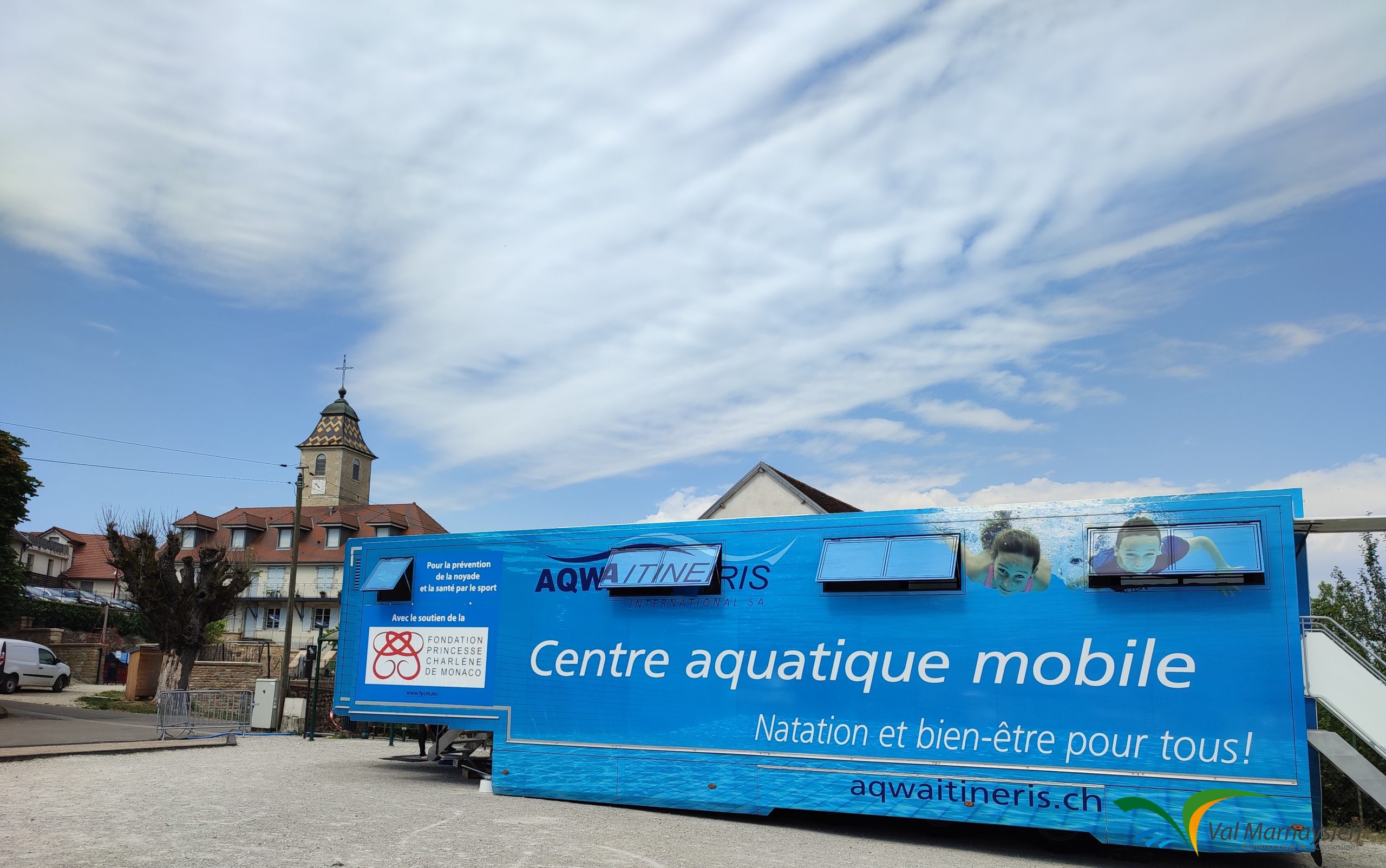 In 2022, the Princess Charlene of Monaco Foundation signed a partnership agreement with the Aqwa Itineris association.
Aqwa Itineris created a mobile pool to make swimming lessons accessible to all: a tangible solution for communes that lack a swimming pool or aquatic complex. The truck makes it possible to provide a secure pool to the populations of the most isolated municipalities.
It is an innovative educational tool that has all the amenities of a regular swimming pool, built inside a trailer (a changing room, a shower, access for people with reduced mobility, a technical area) and a pool equipped with an adjustable bottom (8m long, 2.10m wide and depth from 0 to 1.20m).
Many municipalities in France yearn to have their own swimming pool and be able to offer aquatic activities to young people to respect the programs of the National Education for learning to swim and aquatic fluency tests – but the investment costs and profitability of traditional pools are not feasible for all.
The Foundation supports Aqwa Itineris for this innovative mobile pool concept, and this new partnership helps municipalities that do not have suitable infrastructure. The Foundation is committed, with the selected municipalities, to co-finance the Aqwa Itineris solution and provide this intrastructure to schoolchildren, people with reduced mobility and to the elderly under defined conditions.
During the summer of 2022, the Aqwa Itineris mobile pool visited the city of Recologne (Doubs). With the support of the Foundation and the Intercommunality of Val Marnaysien, the students of the Intercommunal School of Recologne benefited from the swimming pool in a truck and received free swimming lessons.