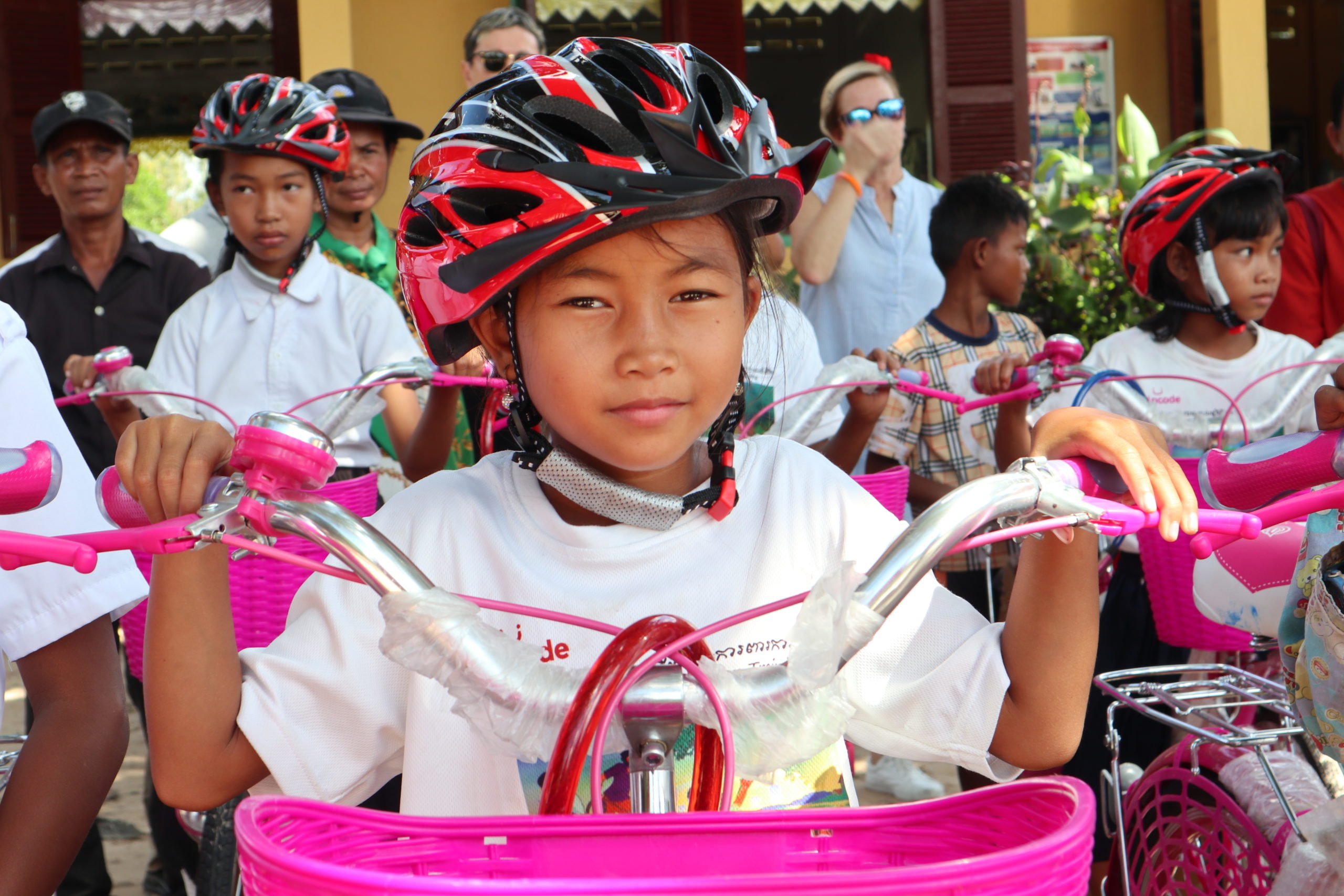 With the financial support of the Princess Charlene of Monaco Foundation, and with the funds raised during the BEKING 2021 cycling event, Helpcode was able to provide more than 100 bikes and safety equipment to help girls from the poorest communities in southern Cambodia get to school and start riding themselves out of poverty towards an education and a better life.
Helpcode is an international organization that works to ensure the happiness and support of all children. They invest time and resources to provide children with appropriate care and education, around the world.
Poverty in Cambodia has a huge impact on the education of both girls and boys, and transportation is a barrier that can be difficult to overcome. In the country, the biggest part of the population lives in rural areas and many young people are far from schools and classrooms, often with no way to reach them.
A bicycle can bring a non-negligible help to their daily lives, and the Pink Bicycle project was born out of this need.
A total of 200 girls in need were identified in 40 villages in Sihanoukville, Kampot, Kandal and outskirts of Phnom Penh provinces to receive safety equipment and a bicycle.
This initiative will continue in 2023, with another 100 girls identified who will receive this critical support to access quality education.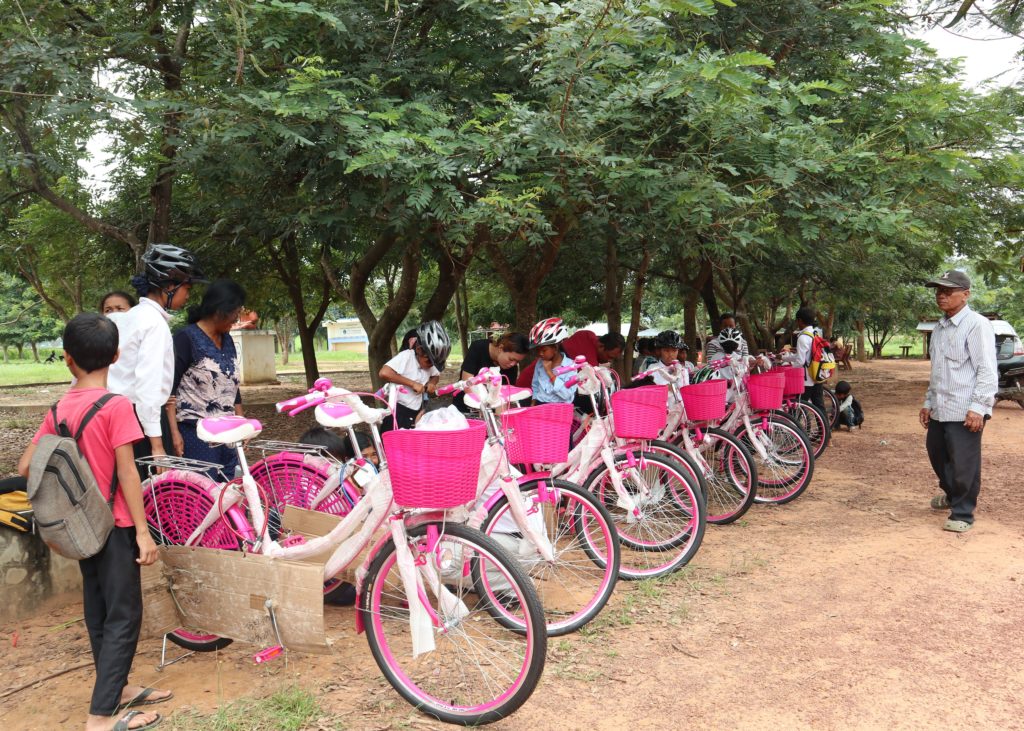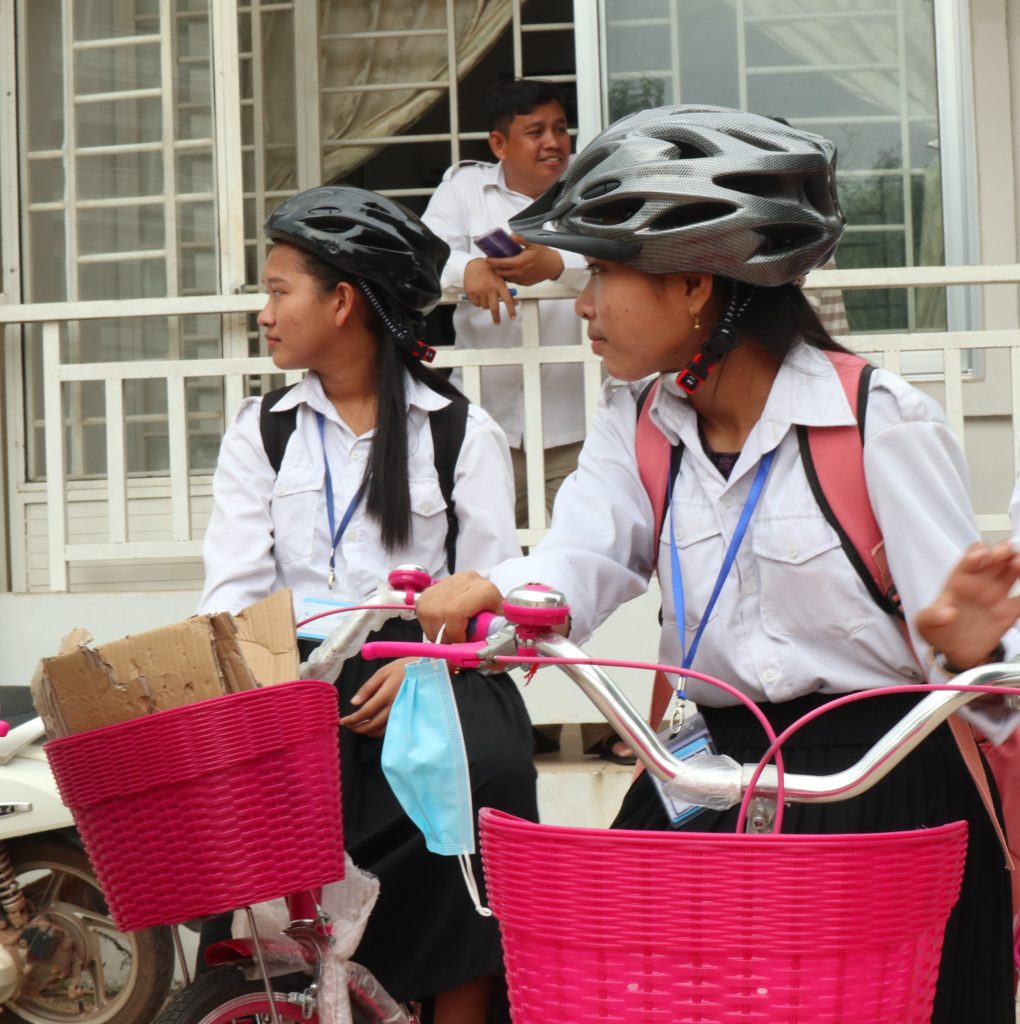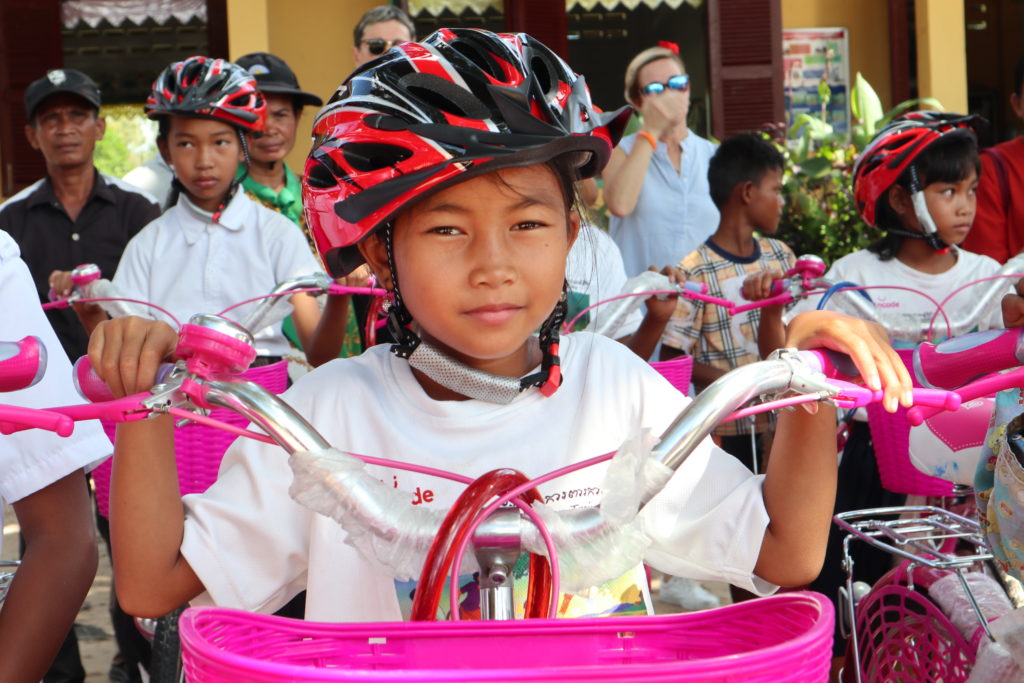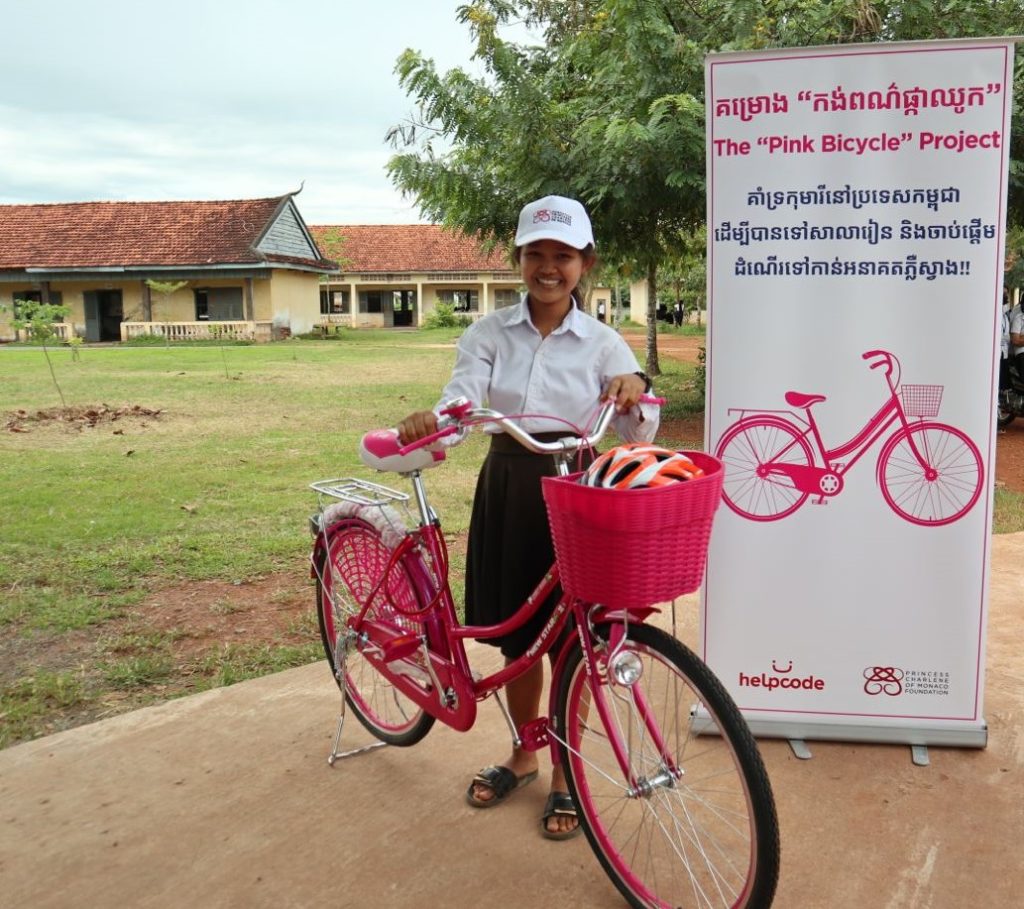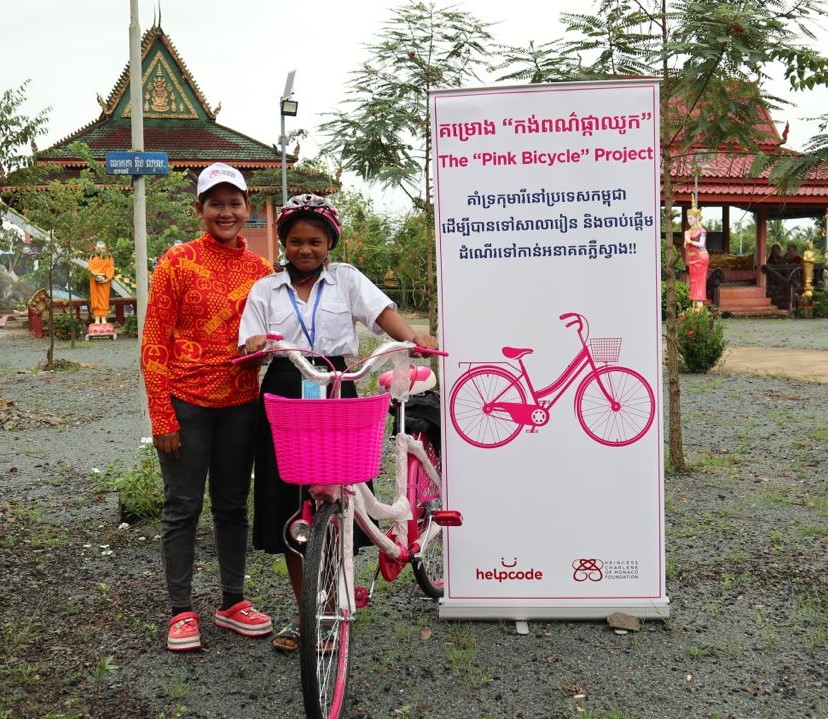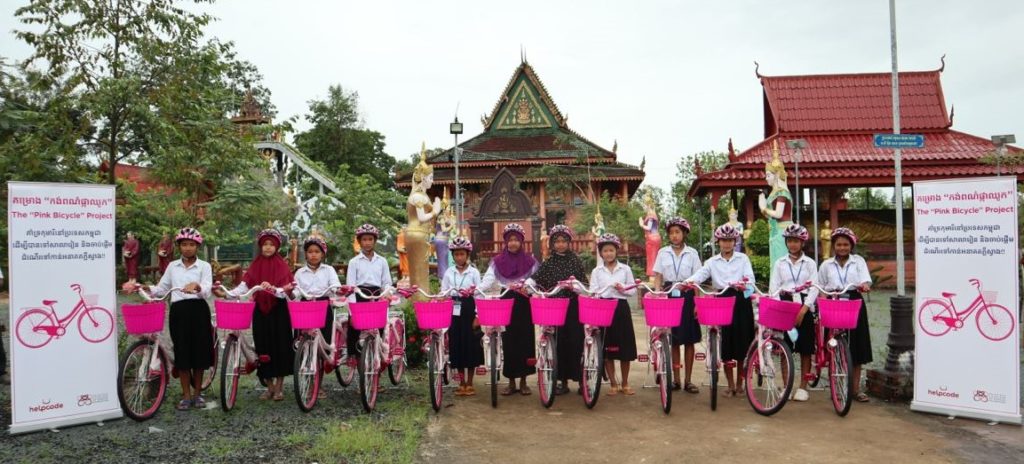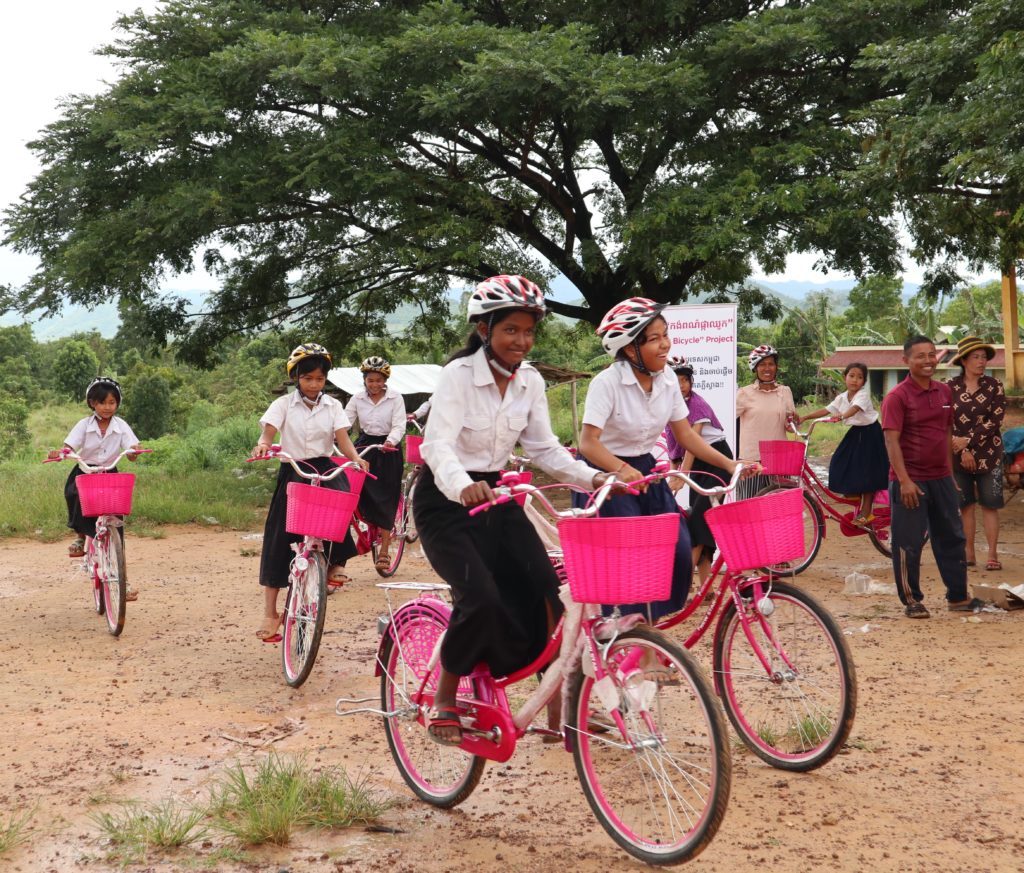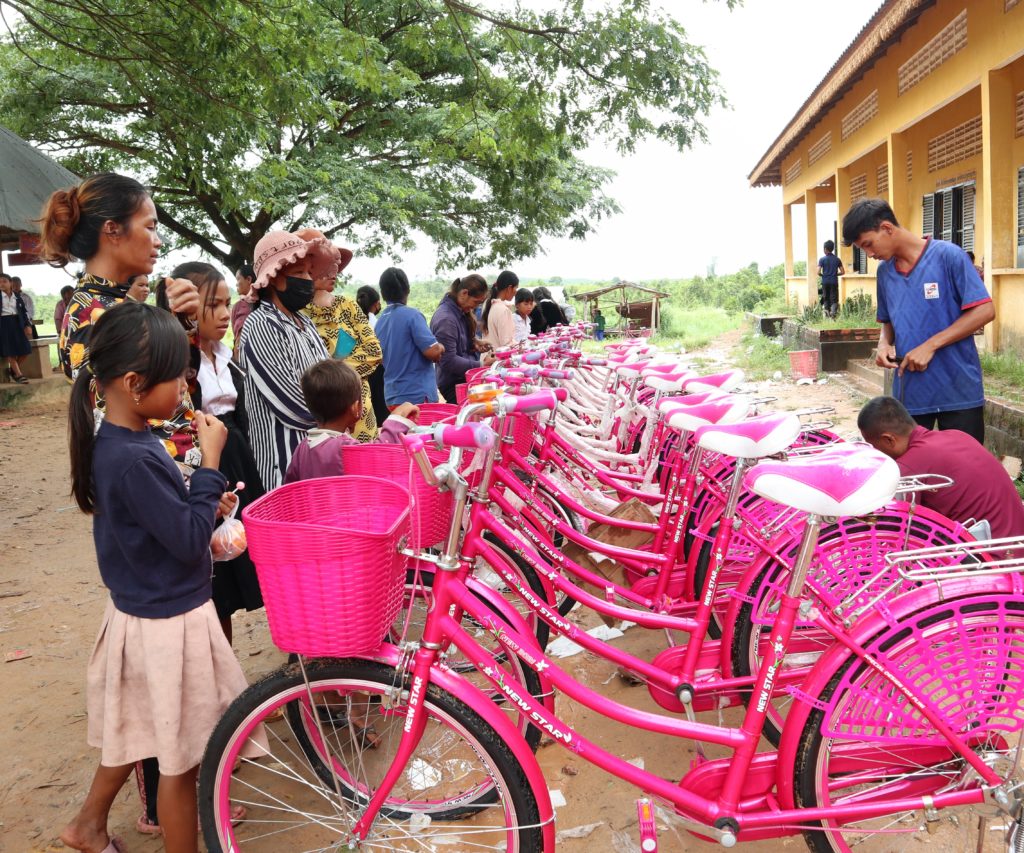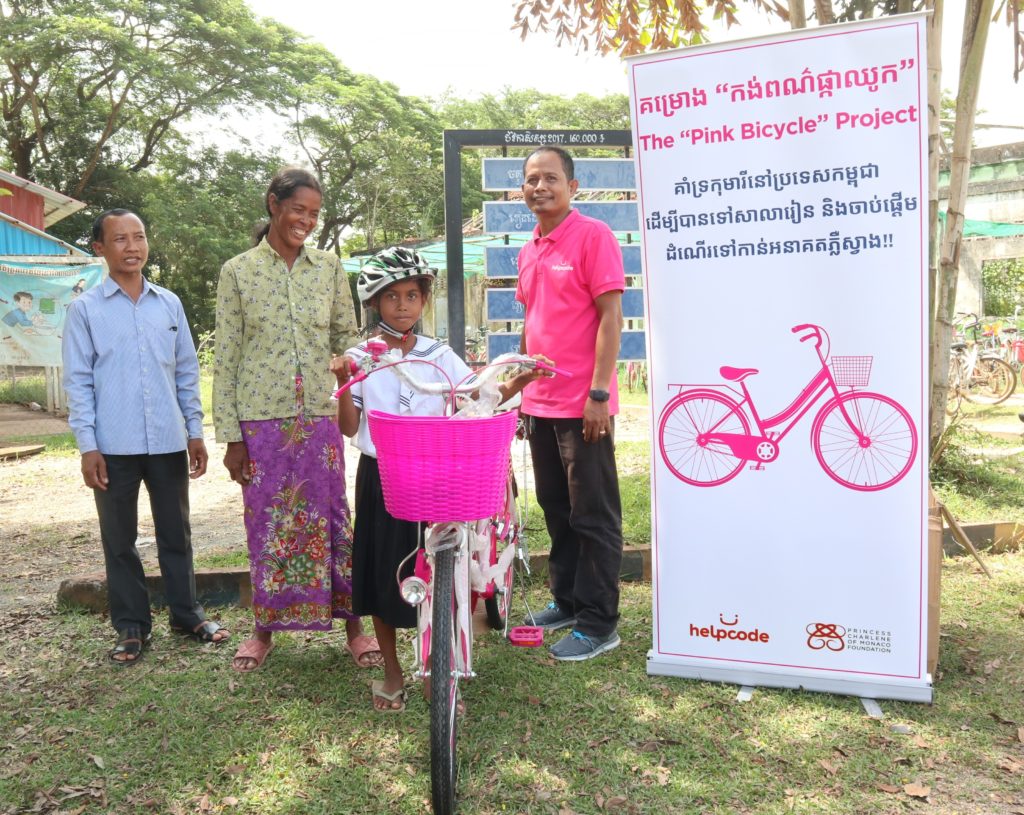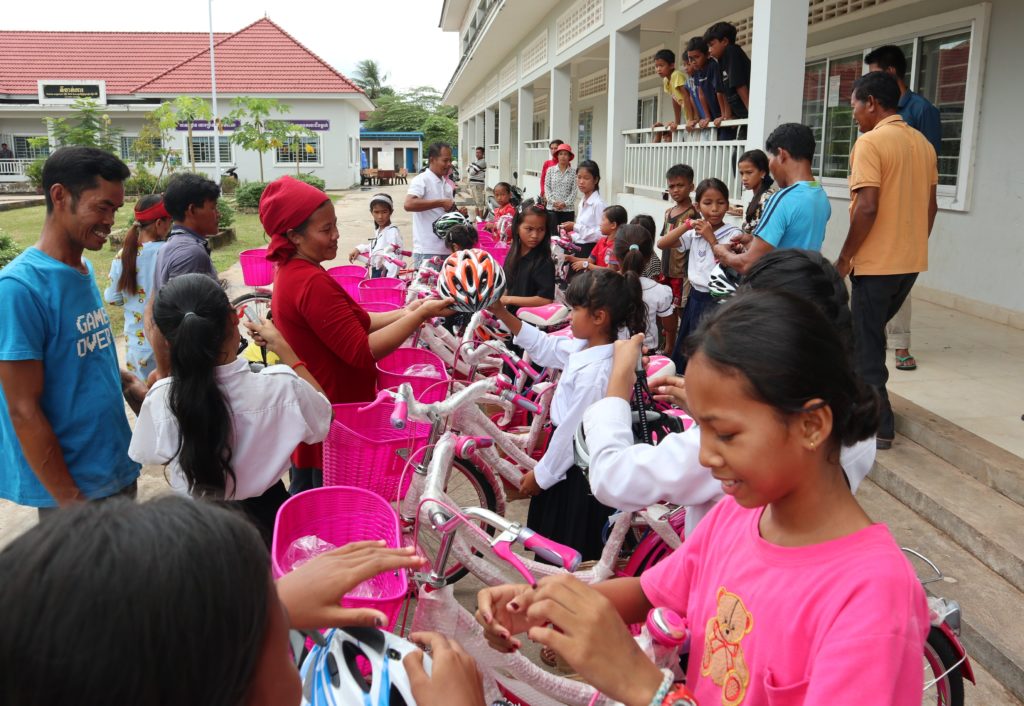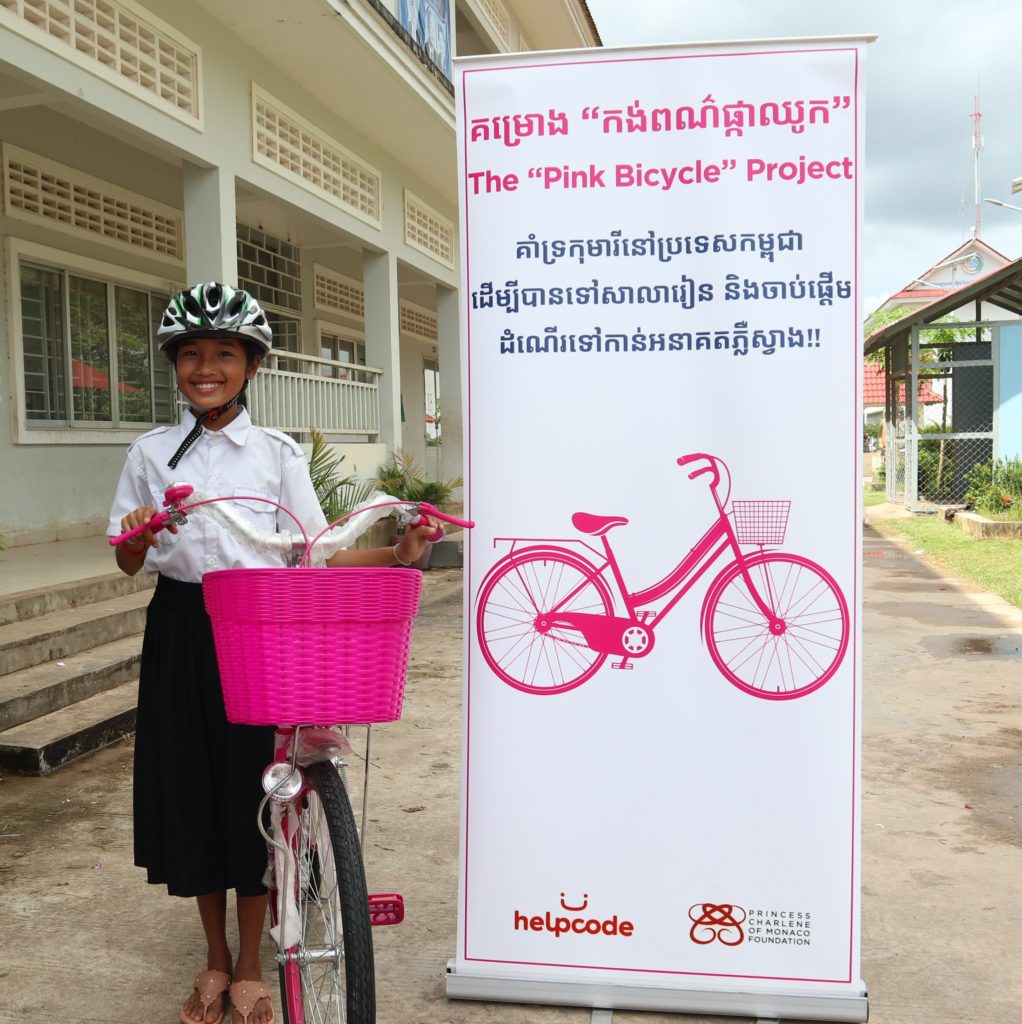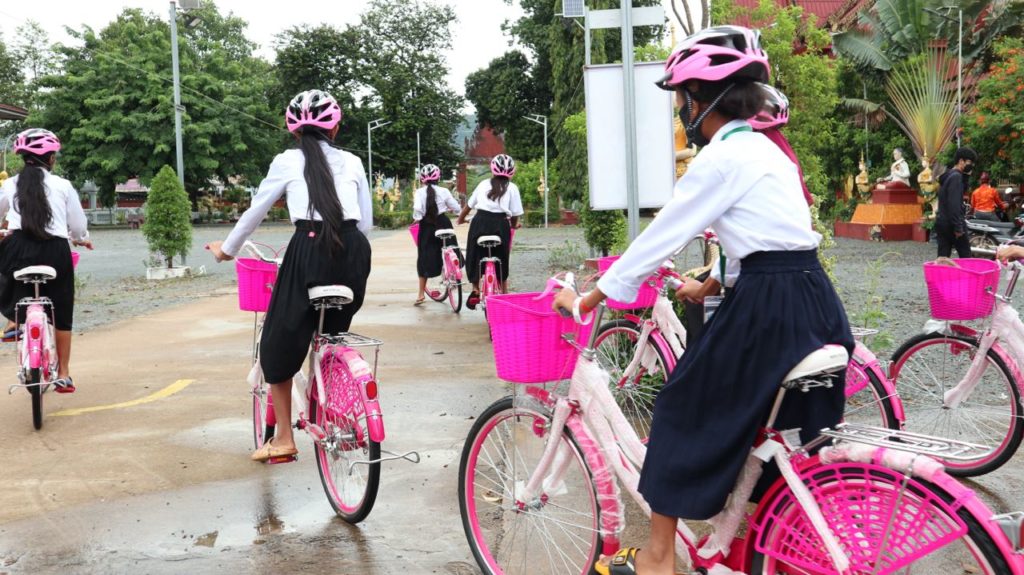 200
girls in need received a bicycle and safety equipment
40
villages from the provinces Sihanoukville, Kampot, Kandal and the outskirts of Phnom Penh were selected
100
other girls will receive bicycles thanks to a new fundraiser in 2023